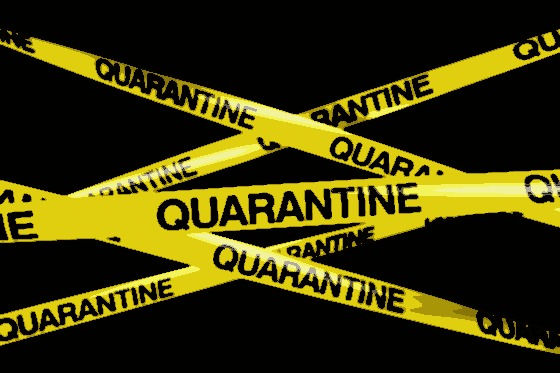 An infectious disease expert is warning that if the coronavirus continues to spread at the rate which it is, it could infect 60% of the population.  Because of this, a public health epidemiologist says other countries should consider adopting China-style containment measures.
The coronavirus epidemic could spread to about two-thirds of the world's population if it cannot be controlled, according to Hong Kong's leading public health epidemiologist. His warning comes after the head of the World Health Organization (WHO) said recent cases of coronavirus patients who had never visited China could be the "tip of the iceberg," according to a report by The Guardian.
https://www.shtfplan.com/headline-news/china-is-literally-dragging-people-out-of-their-homes-and-sending-them-to-mass-quarantine-camps_02102020
HOW TO PREPARE YOUR HOME (QUARANTINE) FOR A PANDEMIC
Professor Gabriel Leung, the chair of public health medicine at Hong Kong University, said the overriding question was to figure out the size and shape of the iceberg. Most experts thought that each person infected would go on to transmit the virus to about 2.5 other people. That gave an "attack rate" of 60-80%.

"Sixty percent of the world's population is an awfully big number," Leung told the Guardian in London, en route to an expert meeting at the WHO in Geneva on Tuesday. –The Guardian
Even if the general fatality rate is as low as 1%, which Leung thinks is possible once milder cases are taken into account, the death toll would be massive.  And this is all on the assumption that China is accurately reporting the number of cases and deaths. There has been some speculation that based on the crematoriums running all day every day, that the numbers infected and dying are being dramatically understated. 
https://www.shtfplan.com/headline-news/the-coronavirus-outbreak-shows-no-signs-of-slowing-as-crematoriums-burn-bodies-24-hours-a-day_02072020
Leung also suggests that if China's lockdown and forcing people into quarantine camps has worked, those violent policies should be rolled out worldwide. But if they hasn't worked, there is another unpalatable truth to face: that the coronavirus might not be possible to contain. Then the world will have to switch tracks: instead of trying to contain the virus, it will have to work to mitigate its effects.
How To Stay Healthy During Flu Season And Prevent Coronavirus Infection