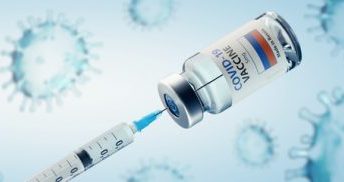 We've been told by the mainstream media and ruling class sociopaths that the Pfizer COVID-19 "vaccine," that's actually a gene therapy shot, has been "fully approved." But is that the case? We are going to look into the wording of the letter with help from the Association of American Physicians and Surgeons.
On August 23, 2021, the U.S. Food and Drug Administration (FDA) decided to issue an "approval decision" regarding the Pfizer-BioNTech product we all know to be an experimental gene therapy shot. Others believe this is a "vaccine" even though it doesn't meet the definition in any legal or logical capacity.  According to the AAPS, the drug is to be marketed as Comirnaty, for individuals 16 years of age and older. The Pfizer product will continue to be available under Emergency Use Authorization (EUA) for individuals 12 through 15 years of age and for the administration of a third dose in certain immunocompromised individuals.
So was it "fully approved?" Kind of. Unfortunately, the FDA looks like they are attempting to confuse and distract more than anything.
A letter to Pfizer Inc. on August 23 states: "FDA is reissuing the August 12, 2021 letter of authorization in its entirety with revisions incorporated to clarify that the EUA will remain in place for the Pfizer-BioNTech COVID-19 vaccine for the previously-authorized indication and uses, and to authorize use of COMIRNATY (COVID-19 Vaccine, mRNA) under this EUA for certain uses that are not included in the approved BLA."

It appears that there are two legally distinct if otherwise mostly identical products. The remaining doses of the "Pfizer-BioNTech COVID-19 vaccine" are still under an EUA and are not fully licensed. –AAPS
The Biden Administration is already calling for mandates and wants private businesses to do the dirty work of mandating as a condition of employment, now that the prohibition against mandates on products available only under a EUA is removed. However, full approval does NOT actually apply to vials not labeled "Comirnaty." So, yes, the "vaccine" if it's labeled Comirnaty has received full approval from the FDA. Existing COVID-19 "vaccine" shots are still in use under the EUA though.
Whether it is approved or not still won't matter the ruling class. They don't care nor do they intend to follow the laws they make the rest of us follow and that's been more than obvious over the past several years. Still, it's important to know just how diabolical the FDA and Pfizer and the rulers can be with their writing, speech, and actions.
Stay alert and aware.  Read the letter yourself. We live in times where people have the attention span of a gnat and looking deeper takes time and isn't in the best interest of the masters who own us.