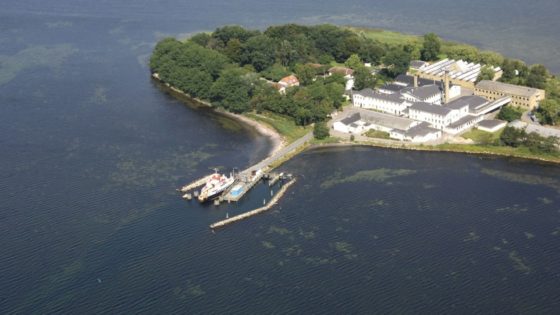 Denmark has plans to isolate all unwanted migrants on an island. The country's immigration minister, Inger Stojberg, said about a government plan to house unwelcome foreigners on a remote island, that "they are unwanted in Denmark, and they will feel that."
As if to make the message even more clear, one of the two ferries that serve the island that will house unwanted migrants is called the Virus. "They [migrants] are unwanted in Denmark, and they will feel that," the immigration minister, Inger Stojberg, wrote on Facebook, according to The New York Times. 
The tiny, hard-to-reach island that now only holds the laboratories, stables, and crematory of a center for researching contagious animal diseases will be the new home to migrants Denmark doesn't want in their country. On Friday, the government announced an agreement to house as many as 100 people on Lindholm Island. Those moved there would be foreigners who have been convicted of crimes and rejected asylum seekers who cannot be returned to their home countries.
The 17-acre island, in an inlet of the Baltic Sea, lies about two miles from the nearest shore, and ferry service is infrequent. Foreigners will be required to report at the island center daily, and face imprisonment if they do not. "We're going to minimize the number of ferry departures as much as at all possible," Martin Henriksen, a spokesman for the Danish People's Party on immigration, told TV 2. "We're going to make it as cumbersome and expensive as possible."
Louise Holck, deputy executive director of The Danish Institute for Human Rights, said her organization would watch the situation "very closely" for possible violations of Denmark's international obligations.  The Danish government expressed that the island was not a prison, but anyone put on the island, will be forced to stay there as the ferry service will be infrequent and harshly limited.
Legal experts said it was too early to tell whether the Lindholm Island project would cross those [human rights] boundaries, constituting illegal confinement. They said it resembled an Italian government project that was struck down in 1980 by the European Court of Human Rights.

The Lindholm Island plan furthers the government's policy of motivating failed asylum seekers to leave the country by making their lives intolerable. –The New York Times