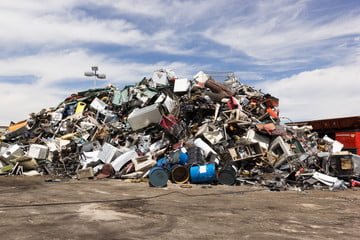 The homeless crisis in a democrat's paradise, Los Angeles, California, is not improving.  Rotting trash is piling up in one of the country's most liberal cities making it look like a third world apocalyptic hellscape complete with disease infested rats.
The rat-infested piles of rotting garbage left uncollected by the city of Los Angeles, even after promises to clean it up, are fueling concerns about a new epidemic after last year's record number of flea-borne typhus cases. Just when you think things cannot possibly get worse in L.A., threats of more medieval diseases because of rat infestation surface again.
https://www.shtfplan.com/headline-news/outbreak-of-flea-borne-diseases-typhus-los-angeles-descends-into-third-world-hellscape_02052019
Residents and officials remain horrified at what they have allowed their city to become, however, no one wants to admit that the failures of democrat policies are to blame.  And now, things are worsening at a rapid rate.
The city's most notorious trash pile, located between downtown LA's busy Fashion and Produce districts, continues to be a magnet for rats after it was cleaned up months ago, reported local affiliate NBC Los Angeles. The rodents can carry typhus-infected fleas, which can spread the disease to humans through bacteria rubbed into the eyes or cuts and scrapes on the skin, resulting in severe flu-like symptoms.
"I can't walk down the street without thinking that a flea could jump on me," said Estela Lopez, who represents business owners in the area. Even after the trash pile was reported, the LA government said it could take up to 90 days to clean up the mess.
"Trash and food waste attract rats," said Dr. Jeffrey Klausner from UCLA. "It does pose a public health risk." An out-of-control rat population can even lead to the spread of dangerous strains of salmonella and bubonic plague, he noted.
These problems continue to arise because of California's government-caused homeless epidemic. Government anti-poverty programs are a classic case of the therapeutic state setting out to treat disorders created by the state itself.