The following report was originally published by Tyler Durden at ZeroHedge.com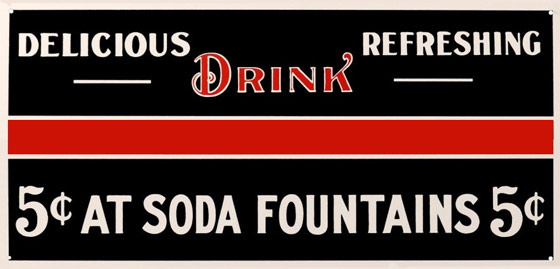 Seattle Mayor Wants To Tax Diet Soda To Fight "White Privileged Institutionalized Racism"
Back in February, Seattle's Mayor Ed Murray called for a 2 cent per ounce tax on sugary soft drinks in order to "improve Seattle's educational opportunities for students of color."  Per Lynx Media, the tax was expected to raise some $16 million per year.
Of course, when someone on his staff pointed out that a tax on sugary drinks would disproportionately impact the minorities that he was apparently trying to help, Murray knew that something drastic had to happen.  So that's when he decided to launch a new attack against the most recognizable symbol of "white privileged institutionalized racism" on the planet:  DIET SODA!
Per the Seattle Times:
The changes were recommendations that emerged when staff from the mayor's office and the office of Councilmember Tim Burgess studied disparate impacts the tax could have on people with low incomes and on people of color, according to Murray.

That work involved conversations with community advocates, public-health professionals and business owners, according to the mayor. After Murray's initial announcement, some suggested the exclusion of beverages with artificial sweeteners would be unfair because affluent white people tend to consume more diet drinks.
And while we suspect that many of our readers who frequently enjoy diet sodas didn't realize they were racist, trust Ed Murray when he says that you most certainly are…and he's going to tax you for it.
And now that Democrats have found a way to directly tax "white privilege," we suspect we're going to see a whole lot more diet soda taxes. 
Of course, Murray's staffers may also want to remind him of how well Philadelphia's soda tax has worked out for their mayor.  When Philadelphia became the first US city to pass a soda tax last summer, city officials were eagerly looking forward to the surplus-tax funded windfall to plug gaping budget deficits (and, since this is Philadelphia, the occasional embezzlement scheme). Then, shortly after the tax went into effect on January 1st we showed the tax applied in practice: a receipt for a 10 pack of flavored water carried a 51% beverage tax. And since  PA has a sales tax of 6% and Philly already charges another 2%, the total sales tax was 8%. In other words, a purchase which until last year came to $6.47 had overnight become $9.75.
What happened next? Precisely what most expected would happen: full blown sticker shock, and a collapse in purchases. According to Philly.com reports, just a couple of months into the city's sweetened-beverage tax, supermarkets and distributors were reporting a 30% to 50% drop in beverage sales and – adding insult to injury – are now planning for layoffs.
Then, a month ago, PepsiCo slashed jobs, blaming the soda tax…
With sales slumping because of the new Philadelphia sweetened beverage tax, Pepsi said that it will lay off 80 to 100 workers at three distribution plants that serve the city.

The company, which employs 423 people in the city, sent out notices and said the layoffs would be spread over the next few months. The layoffs come in response to the  beverage tax, which has cut sales by 40 percent in the city, PepsiCo Inc. spokesman Dave DeCecco said.

"Unfortunately, after careful consideration of the economic realities created by the recently enacted beverage tax, we have been forced to give notice that we intend to eliminate 80 to 100 positions, including frontline and supervisory roles," DeCecco said.

Outside of the North Philadelphia plant Wednesday, Ed Langdon, a 40-year employee  who shuttles products between warehouses, said the cuts are the most drastic he's seen in his time at Pepsi. Langdon said the writing was on the wall: Some colleagues who are paid on commission were seeing drastic cuts in weekly pay. "The trucks are going out and they're coming back with the soda on it," he said. "No one's buying it. It's just not happening."
And just a week ago, as Phily.com reported, Coke did the same…
Philadelphia's new sweetened-beverage tax has led to the loss of 40 Coca-Cola jobs and a 32 percent drop in sales, the company said Friday.

Fran McGorry, president and general manager of Philly Coke, the local Coca-Cola bottler, said in a news release that the job losses are due to commission-based employees leaving the company, not layoffs.

"We are not able to replace those positions right now," he said. "In total, we have fewer people working in the city while more people are now working outside Philadelphia due to increased demand there. We have also made the decision not to hire seasonal employees for the summer months due to the negative impact the tax is having on our business."
Of course, if nothing else, Murray's stupidity at least serves to debunk the notion that 'soda taxes' arise from some compassionate attempt on the part of Democrats to eradicate obesity.  And, at a minimum, we can only hope that this embarrassing mishap just might prove to at least a few liberals that these taxes, like Obamacare, are nothing more than just a another money grab from an oppressive government, wrapped in clever packaging to dupe the American public.