This report was originally published by Tyler Durden at Zero Hedge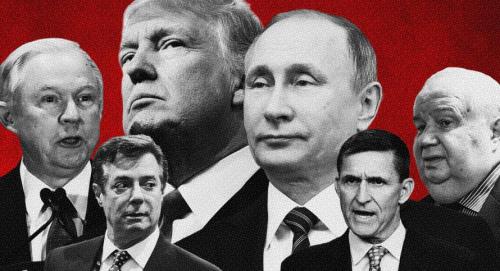 Not The Onion.
Did The Democrats' "The Russians did it" narrative just jump the shark?
The Washington Post reports that The Democratic National Committee filed a multimillion-dollar lawsuit Friday against the Russian government, the Trump campaign and the WikiLeaks organization alleging a far-reaching conspiracy to disrupt the 2016 campaign and tilt the election to Donald Trump.
DNC Chairman Tom Perez said in a statement…
"During the 2016 presidential campaign, Russia launched an all-out assault on our democracy, and it found a willing and active partner in Donald Trump's campaign,"

"This constituted an act of unprecedented treachery: the campaign of a nominee for President of the United States in league with a hostile foreign power to bolster its own chance to win the presidency,"
The case asserts that the Russian hacking campaign – combined with Trump associates' contacts with Russia and the campaign's public cheerleading of the hacks – amounted to an illegal conspiracy to interfere in the election that caused serious damage to the Democratic Party.
We look forward to Trump's tweeted response to this farce.
As a reminder, the president has repeatedly rejected any collusion or improper activity by his campaign. This week, he referred again in a tweet to the "phony Russia investigation where, by the way, there was NO COLLUSION (except by the Dems)."
The Washington Post notes that the lawsuit echoes a similar legal tactic that the Democratic Party used during the Watergate scandal.
In 1972, the DNC filed suit against then President Richard Nixon's reelection committee seeking $1 million in damages for the break-in at Democratic headquarters in the Watergate building.

The suit was denounced at the time by Nixon's attorney general, John Mitchell, who called it a case of "sheer demagoguery" by the DNC. But the civil action brought by former DNC chair Lawrence F. O'Brien was ultimately successful, yielding a $750,000 settlement from the Nixon campaign that was reached on the day in 1974 that Nixon left office.
The suit filed today seeks millions of dollars in compensation to offset damage it claims the party suffered from the hacks. The DNC argues that the cyberattack undermined its ability to communicate with voters, collect donations and operate effectively as its employees faced personal harassment and, in some cases, death threats.