If you're like me, Christmas is days away and you are still trying to figure out what to get for loved ones and friends.
Here are some things that just might blow them away this year (or keep them in mind for birthdays and random acts of kindness).
Some might not arrive in time for Christmas, but these are so cool that the recipient will be ecstatic when they open their gift box.
(You can also check out additional gift idea lists at my wife Tess' web site: A Very Prepper Christmas: Gifts You Can Really Use and The Ultimate Christmas Shopping Guide For Preppers and Prepper Inspired Stocking Stuffers)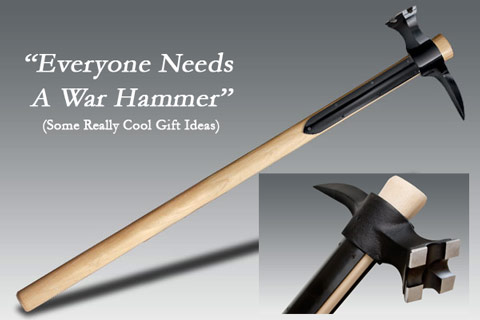 Give The Gift Of Unobstructed Site
As a an amateur drone fanatic, I can't tell you how much fun flying one of these things can be. And what you'll quickly discover is that a quadracopter doesn't just provide hours of entertainment, but can also act as a significant force multiplier in an emergency. When they first came out, drones were quite expensive, especially if you wanted a unit that offered real-time viewing capabilities. But with their rise in popularity and increased manufacturing competition, you can now acquire a pretty decent drone at an affordable price – even with real time video feedback. When it comes to drones they're something here for everyone and in various price groups depending on your needs.
If you've never flown a drone before, be prepared to learn by trial and error. It doesn't take long – maybe half an hour – to learn the basics, but for first timers, I'd recommend checking out a beginner unit (especially if you have trees, power lines or tall structures in your immediate vicinity). And don't worry, most beginner drones are resilient. We've crashed ours plenty of times (and at high speeds, I might add) and they bounce right back.
Beginner Drone: The Ares Ethos QX130 (Scalable to your needs with easy battery swap and USB Camera)

This is an RTF (Ready-To-Fly) unit and comes complete with everything you need right in the box.
The Ares Ethos is highly recommended for anyone who wants to check out what quadracopter drones are all about. The Ares is somewhat scalable so you can add some really cool attachments like a USB Camera, a winch, and even a water blaster (currently out of stock). I would strongly recommend at least a couple extra battery packs. Each one gives you roughly 5 – 7 minutes of flight time and trust me, you'll want to keep flying when the first pack runs out.
The Ares Ethos does not require a Wifi network and uses standard 2.4 GHz transmitter.
The Ares Ethos is fun to fly both day and night (it has some under carriage lights that even makes it easier to see at night at higher altitudes – plus it's really fun freaking your neighbors out because all they see is a UFO).
Check out the Ares Ethos at Amazon.com for just $99 !
The Bad Boy: DJI Phantom 2 with First-Person-View (FPV) Live Streaming System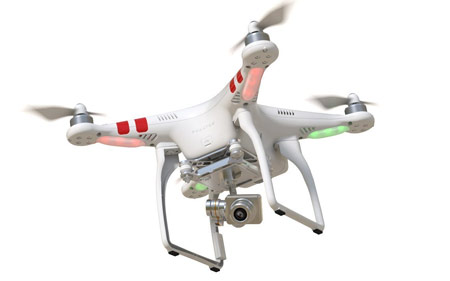 For more experienced fliers and those who want real-time video feedback, check out this bad boy. It's significantly more expensive than the Ares Ethos above, but the specs are out of this world for a Ready-To-Fly amateur unit.
The Phantom links up with your Wifi network and gives you real time video. And, the Phantom solves the problem of: what happens if it goes out of range of my Wifi connection? Traditionally, you're super drone would take a nose dive. But with the Phantom, it has an automatic system that will switch your control from Wifi (using your Tablet or Phone as the controller) to a standard RC transmitter.
It's the best of both worlds. And if we're talking real-time force multipliers in an emergency, the Phantom will give you the visibility you need, well above the danger so that you can make split-second decisions based on actionable intelligence.
Click here to see what you get with the DJI Phantom Ready-To-Fly Kit
(Note: If you are concerned about charging your drone and WiFi units in a situation where the grid is down, keep reading and check out the portable solar power packs below.)
Rapid Access To Your Gun When You Need It Most
Gun safes are great. Bio-metric gun safes are even better. Should you ever need your weapon in a self defense situation your time will be very limited. Having a gun safe that opens in under a second is critical.
Check out the BARSKA Biometric Safe.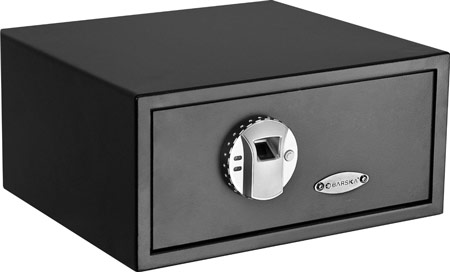 The BARSKA is affordable and highly recommend with over 700 four-star reviews.
You can pick one up today at Amazon.com.
Power When You Need It
My son and I hike in the backwoods of the Sierra Nevada. Something we always have on us is a solar power pack. It can be used to recharge batteries for flashlights, GPS units, and phones.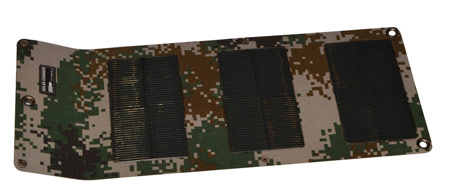 In a situation where the power grid has gone down such a tool will be invaluable. You'll not only be able to keep your electronics powered and operational, but you may be able to barter batteries or even chargetime for other supplies.
A mini-refrigerator to store medications, a quadracopter drone for surveillance, your night vision scopes – all will still be able to function even if the electrical grid has collapsed.
The Apollo 6 Mobility pack is the way to go if you want to stay lightweight and portable. For heavier duty charging and power needs check out the Apollo 36 – it's a bit more bulky but it'll do the job for the higher end electronic appliances and can keep your appliances powered on demand with an included high output lithium powerpack.
Check out these awesome portable power units from our friends at Endless Sun Solar.
Everyone Needs A War Hammer
Well, maybe "need" is too strong a word, but pretty much anyone who opens a gift box and finds this thing inside is going to be pumped about having it.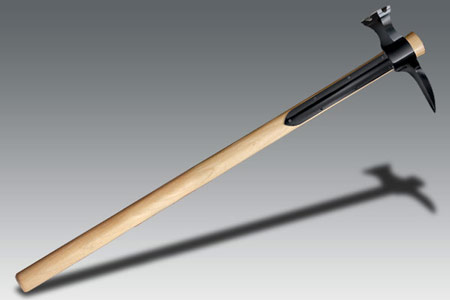 The Warhammer gets its inspiration from the medieval battlefields of Europe. Forged at the world renowned Cold Steel factory and forged with 51/50 steel, not only is it just a really cool tool to own but it's one that will instill fear in anyone who may attack you. I realize that preppers are already well armed, but hey, you can never have too many self defense implements.
Check out this intro video from the Cold Steel testing grounds, where every War Hammer is made to deliver a decisive blow to its target:
And just in case that video didn't convince you, here is the Cold Steel testing team putting the beat-down on pretty much anything they can get their hands on:
Specs and Ordering Information For The War Hammer
A Quick List Of Some Other Cool Stuff
As you may have noticed, most of the gifts I listed will make any guy a happy camper on Christmas or birthdays or pretty much any time of the year.
My wife Tess has some other great gift ideas over at her Ready Nutrition web site. Definitely check those out if you are still looking for some stocking stuffers or "the big" gift.
Here are several more items worth checking out:
Silent But Deadly: Barnett Jackal Crossbow – Full Package (5-star reviews for this beginner crossbow priced at just $235!)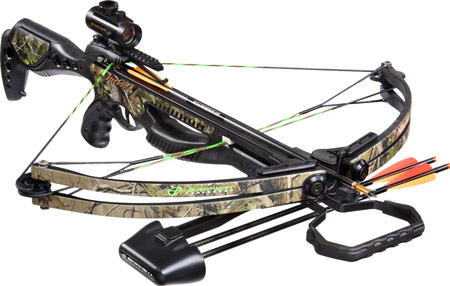 See At Night: Night Vision Monocular By Night Owl Optics (An excellent Genearation 1 unit priced at $150)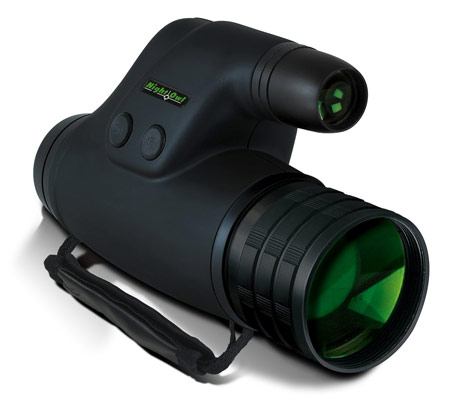 You Can Trust Your Life To It: Hiker Pro Katadyn Water Filter (A must have for your backpack. Light and extremely portable)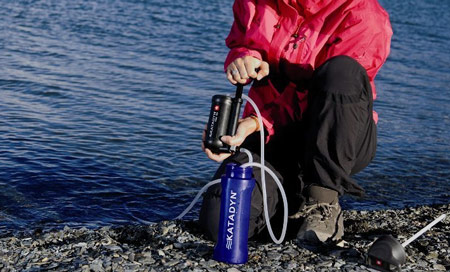 Eat well, even in the middle of nowhere: Jetboil Zip Cooking System (This is propane/isobutane powered — if you are going into the deep wilderness for days or weeks at a time consider the BioLite Wood Burning Portable Stove)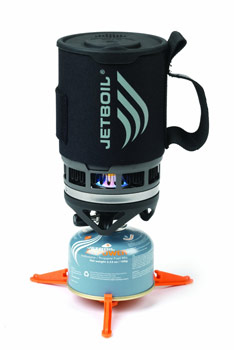 Prepare For Any Disaster
I'll shamelessly plug Tess Pennington's book. She's my wife, so full disclosure there, but I am certain you'll find this to be one of the most valuable reference tools you'll ever own.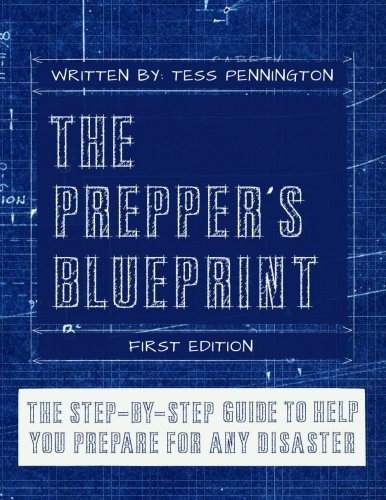 Tess based her book The Prepper's Blueprint on a free web series she developed over a year-long period called the 52 Weeks To Preparedness (you can still access this for free directly at her web site).
But, as several reviewers at Amazon.com noted, Tess's book is one that you need to have in your personal library. It's an affordable gift loaded with tons of actionable information and preparedness lists.
Order your copy here and you should still be able to get it by Christmas
Some more gift ideas:
A Very Prepper Christmas: Gifts You Can Really Use
The Ultimate Christmas Shopping Guide For Preppers