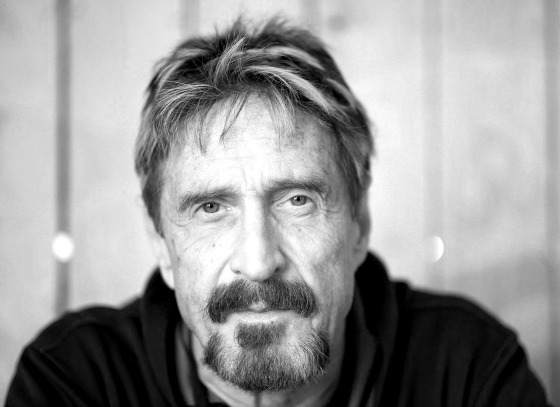 With the push of a button and at the direction of President Donald Trump, a "Presidential Alert" was sent to all cellphones across America at 2:18 p.m. ET yesterday.
The message was the first test of what many are calling the "Presidential Alert" system, a new way to notify Americans across the country of national emergencies.
Here's what it looked like, in case you were one of the few who didn't get the alert, or you don't have a cell phone: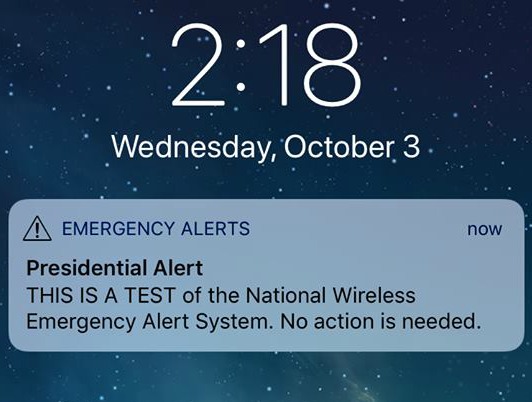 A 2015 law called the Integrated Public Alert and Warning System Modernization Act limits the scope of what can be considered a valid emergency alert:
Except to the extent necessary for testing the public alert and warning system, the public alert and warning system shall not be used to transmit a message that does not relate to a natural disaster, act of terrorism, or other man-made disaster or threat to public safety.
The idea for this system was sponsored by Senator Ron Johnson (R-Wisconsin) and signed into law by then-President Barack Obama.
Despite the wording of the message, this is not a presidential alert system, explains Law & Crime:
It is a Wireless Emergency Alert system set up by the Federal Emergency Management Agency (FEMA) to allow government officials to swiftly send information to the American public in a time of crisis, specifically terror attacks, natural disasters, or other public safety threats.

The alert everyone got this week was not sent by Trump, despite the misleading title. It was sent by FEMA as a test of the system. In the future, the president will have the ability to send messages, as will other officials from federal, state, tribal, and local governments.
On its surface, the system appears to be a harmless way to reach US citizens in the event of an emergency.
It's no secret that we are all being watched by the government in various ways – there seems to be no way to fully escape Big Brother's prying eyes these days.
People are so used to being spied on now that many are shrugging off the possibility that the system is more invasive than it appears.
Cybersecurity expert John McAfee is not one of them.
In a Tweet, he explained that the alert system is just one more way the government is invading our privacy:
The "Presidential alerts": they are capable of accessing the E911 chip in your phones – giving them full access to your location, microphone, camera and every function of your phone. This not a rant, this is from me, still one of the leading cybersecurity experts. Wake up people!

— John McAfee (@officialmcafee) October 3, 2018
People responded with questions…
No sir

— John McAfee (@officialmcafee) October 3, 2018
I'm making an issue out of it because the FEDS have co-opted E911 – intended for local emergencies only.

— John McAfee (@officialmcafee) October 3, 2018
It was intended for local emergencies. The Feds have illegally co-opted it. This is my fucking problem.

— John McAfee (@officialmcafee) October 4, 2018
Exactly! This was a TEST, not of the emergency broadcast system, but of their ability to KNOW where you are, your name and WHO you are!!!! Big Brother is HERE. THIS was always the important part of this exercise. He wants you to know, that He can find you!

— Cold without the Sun (@crw555) October 4, 2018
no uninstall, no disable, no block. You give permission to access to EVERYTHING -phone logs, social media, texts, emails, photos — EVERYTHING I have been screaming this all day pic.twitter.com/hmvyMOFLBc

— Deborah Macgillivray (@Scotladywriter) October 4, 2018
Speaking of McAfee, he recently announced he will be running for president in 2020 as a Libertarian. In a Tweet posted yesterday, he introduced his campaign manager:
I have finally chosen a campaign manager for my 2020 Libertarian Presidential run: @Loggiaonfire – the Intelligence Co-ordinator for my 2016 POTUS run, was instrumental in placing me on the 2016 National Stage. Rob is a loyal friend, a seeker of truth, and a constant warrior. pic.twitter.com/LmV9l3uMQu

— John McAfee (@officialmcafee) October 3, 2018
If @officialmcafee teams up with Nick Fury, you know it's going to get serious. pic.twitter.com/MpqEYTybDa

— coinsources.io ⚡ (@coinsources) October 3, 2018