This article was contributed by The Wealth Research Group.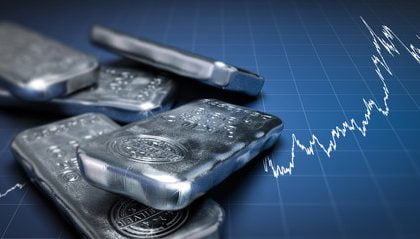 I don't know when it started for me, but at one point or another, my passion for traveling the globe became an obsession. Some people are fully content with their hometown environment, with their immediate surroundings, and feel no urge to explore other regions of the world; I'm not one of them. To the contrary, I really want to see as much as I can of Planet Earth and my next plans include Australia, South America, and Iceland in the next 24 months.
In South America, for example, on the shores of Peru, some five million seabirds, named cormorants and boobies, come to breed and form epic-sized colonies.
Each and every morning, the birds leave the land and head out to the deep blue, the Pacific Ocean, where a strong current, called the Humboldt, carries with it shoals of anchovies, which come to feast on the tiny krill.
Before they know it, though, the anchovies become prey themselves and are carpet-bombed by the seabirds, which, using the wind, can dive down to six meters (20 feet) and commence a feeding frenzy.
The birds are assisted by the dolphins, which are also attracted to the anchovy shoals and push them up to the surface. It's a total double-whammy!
With today's technology, sitting at home with your laptop in front of you, coffee in one hand, and headphones in your ears, one can watch this incredible event in a high-quality documentary film.
What I love about this ecosystem of seabirds, dolphins, anchovies, and krill is that it is undisturbed in nature. An observer can look at this from the sidelines and feel that it isn't fair, that the anchovies should be more careful and less naïve, or that someone should alert sharks to the situation. It's funny how an onlooker can always make a judgment call that there's something "wrong," an error that must be "fixed." We feel an urge to add our input into an evolutionary food chain that has been in existence for tens of thousands of years.