It appears that the cryptocurrency crackdown by financial institutions has begun. After months of mixed signals from governments around the world regarding regulations, Lakestone Bank and Trust customer Jordan Spencer took to Facebook to post a letter he received on December 14th threatening to close his account for a policy violation.
What violation, you ask?
According to the letter (pasted below), Spencer has been utilizing the widely popular Coinbase website to make cryptocurrency purchases and deposits tied to his personal bank account. This, says loss prevention officer Louise Vermillion,  is a policy violation that needs to be "discontinued immediately."
The full letter from the bank has been made available below: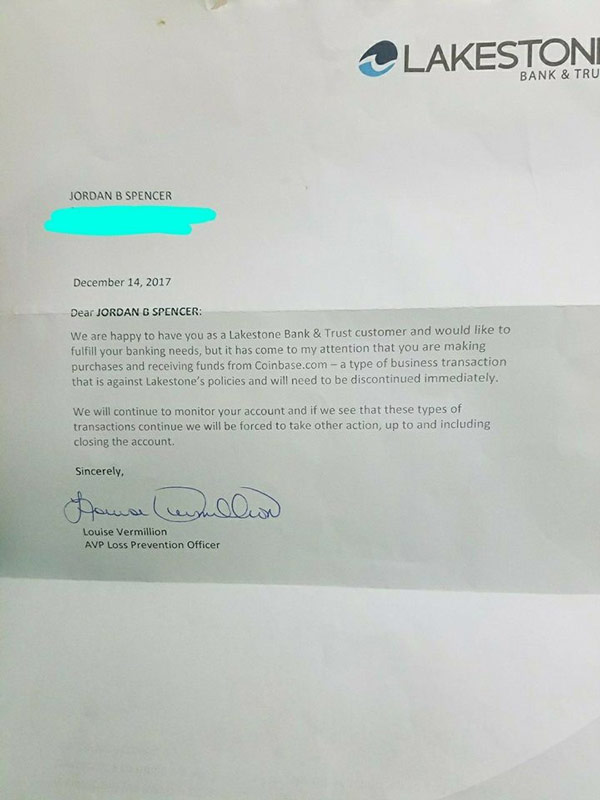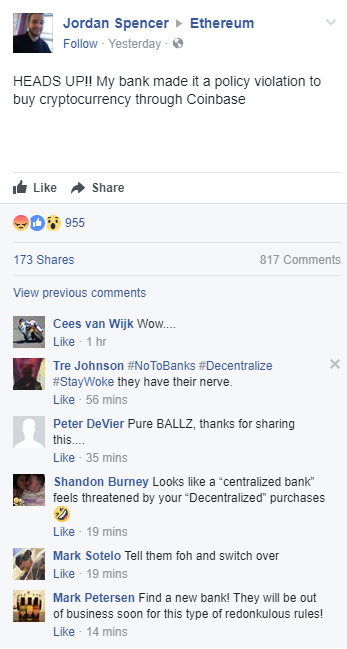 The response, according to Spencer, was swift and brutal, with scores of users taking to the bank's rating page and pummeling it from its previous 3.5 rating score on Facebook to 1.1 in less than seven hours: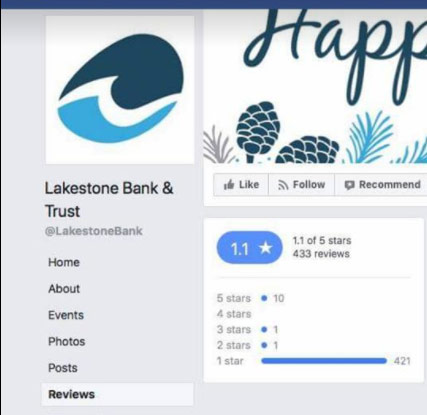 Apparently, as is often the case with governments and banks, they're the only ones that know what YOU should be doing with YOUR OWN MONEY. And they'll shut down your account if that's what it takes to make sure you're protected.
Related: Top Crypto Mining Executive Explains Why "We're Hoarding The Coins"