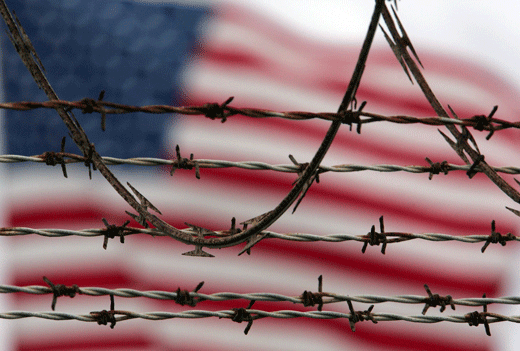 The elitists are desperately needing a two-tier society, and that's becoming obvious as plenty of places lockdown again with even more restrictions. Brace yourselves, because this nonsense over the scamdemic is far from over.
Until a majority of human beings realize why this is being done to them, and that simply refusing to comply, obey, or acquiesce to the ruling class puppets demands, we are on track for a brutal winter. They are all demanding we subjugate ourselves because they say coronavirus cases are "spiking" and our enslavement is the only way to survive.
According to ZeroHedge, new coronavirus flareups that have emerged over the past few weeks across Europe, Asia, Africa, Latin America, and Australia have driven global infection rates to their highest levels yet. By early Monday morning in New York, the number of confirmed cases of COVID-19 had surpassed 18 million.
Despite imposing a strict lockdown three weeks ago (these new measures add to the restrictions already in place), the outbreak in Victoria has continued to worsen. Until about 4 weeks ago, Australia held the title of one of the most successful virus response efforts of any anglophone country. But a seemingly unstoppable outbreak centered around Melbourne has brought the country to its worst place yet.
As we've all seen already, the lockdowns have proven to be an ineffective way of combating an outbreak. Face coverings and social distancing have also failed to slow the spread. So one of two things is true: one, this was all a scam, and COVID-19 doesn't exist. They are just calling it that when a person goes to the doctor for any number of illnesses. Or two, it exists, and nothing the government has done has slowed the spread. Neither of those bode well for the ruling class.
And yet, based on how many Americans are blindly obeying the commands of the government and mainstream media, they could very well get away with yet another lockdown nationwide here. Will they try it? If it pushes their agenda of world ownership and domination forward, they will try it.
The United States, which saw the number of new cases reported decline again on Sunday, wasn't good enough more mainstream media or other technocrats. Dr. Deborah Birx warned last night that the virus is more widespread than ever across the country. And as we've already seen, it won't end when the vaccine is ready.
They Moved The Goalposts…AGAIN!: "It's Not Over When The Vaccine Arrives"
They continue to move the goalposts. As I said from the beginning of this scamdemic, this ends when we say it does.  Until humans are ready to face the reality that the government is simply theatre and they are the puppets of the Federal Reserve who are trying to buy the planet, we are going to be dragged down with them.