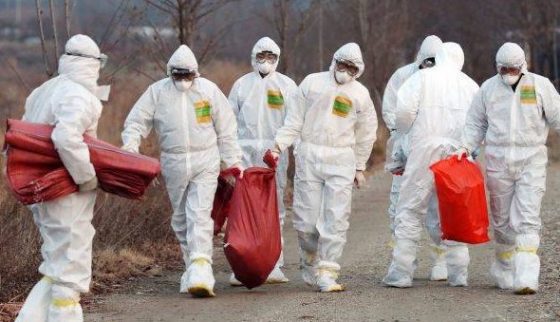 At least 19 people have been confirmed sick after a plane landed at John F. Kennedy Airport Wednesday morning with many more on the international flight reporting feeling ill.
The plane was quarantined until the passengers and crew were checked and cleared or sent for treatment.
Here's the latest update from NBC New York:
Emirates Flight 203 from Dubai was quarantined on the runway for hours after many of the 521 passengers and some of the crew reported feeling ill on board the flight. The cause of the outbreak has not been confirmed, but a Jamaica Hospital spokesperson says multiple passengers and crew treated were experiencing headache, sore throat, coughs and fever.
According to New York mayor Bill de Blasio's office, 19 people were determined to be ill – 10 of which were taken to the hospital. The remaining 9 refused medical attention. Reports on the exact number of people on the flight vary, but all sources say there were over 500 people on board. As many as 100 passengers reported feeling ill and were said to have coughs and high fevers.
While the illness has yet to be officially identified, it appears to be a flu.
Passenger Erin Sykes told NBC New York that some passengers were sick before they even boarded the plane. "When they were standing in line to board, people were coughing," she said. "People were not covering their mouths."
Sykes Tweeted about the flight:
Hadi Nadimi, another passenger on the flight, said, "The gentleman sitting next to me said that he said he saw a lot of people, before we sat in the plane, lot of people were coughing and people were like spitting into napkins and stuff. So it was iffy from the get-go."
The flight landed around 9:10 a.m., and Port Authority Police, ambulances, fire trucks, and CDC officials were waiting in a staging area to check passengers.
The CDC gave passengers a form to complete:
Passengers who were sick were not allowed to continue with their travel plans.
Some of the passengers reportedly had been in Mecca, where there is currently an active flu outbreak.
Hopefully, this is not the beginning of a pandemic flu. Time will tell.