This article was originally published by Tyler Durden at ZeroHedge.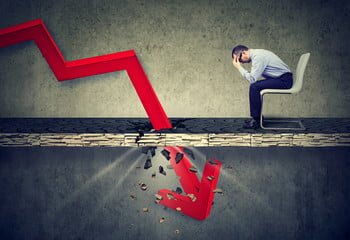 Congress is 'close' on a coronavirus deal, which is expected to remain below the $1 trillion upper boundary set by Senate Majority Leader Mitch McConnell (R-KY) and GOP leadership earlier this year, according to The Hill. The current iteration of the deal will include direct stimulus payments to individuals but excludes liability protections and direct aid for state and local governments.
The  new round of stimulus checks will come in "at an amount lower than the checks of up to $1,200 per adult and $500 per child included in the CARES act," according to The Hill's Scott Wong, who adds that it will "leave out $160B in funding for state and local governments, which was originally included in a $908 billion compromise proposal that Democratic leaders endorsed in early December, as well as liability protection for businesses, a top priority of GOP leadership."
*  *  *
Looks like Goldman was right this time: one day after the bank's chief political economist Alec Phillips flipped his stimulus position again, and said yesterday that think "it is more likely than not that Congress will pass this week a package similar to the recent $748bn bipartisan proposals, which would be close to our standing assumption of a $700bn (3.3% of GDP) package" moments ago Politico's Jake Sherman confirmed what was already widely expected when he tweeted that negotiators "are on the brink of a $900bn coronavirus rescue package that would include a new round of direct payments, but would leave out state and local aid, and a liability shield."
More importantly, he added that "a deal could come as early as early this morning."
The news immediately spiked the EMini, pushing it briefly above 3,700 before the gains fizzled as traders realized that much of this was already priced in.
The news also pushed 10Y yields to session highs above 0.94%.
For those who missed it, yesterday Goldman said that congressional leaders appear slightly more likely than not to include most of the other aspects of the bipartisan $748bn proposal (summarized below).
The largest of these would be another round of loans through the Paycheck Protection Program (PPP) for hard-hit businesses, payments to states to cover COVID-related education costs and public health funds for activities like testing and vaccine distribution. A $300/week UI top-up payment through March also looks likely.
As an aside, Goldman's base case for additional stimulus remains $700bn (3.3% of GDP):
At this point, the discussions appear to be shaping up similar to our own expectations regarding the size of the additional fiscal measures. However, while we believed that Congress would provide around $200bn to state and local governments, it looks likely that if Congress acts this month, it would include only around $100bn for state and local governments, directed to schools.
And as we wait for details on the full stimulus package, something ominous: according to Goldman, "if Congress acts this month, it could be the last major installment of fiscal relief. If Congress passes fiscal legislation this month, it will likely create a new set of expiring policies in March or April 2021, which could pressure lawmakers to pass additional fiscal relief."
While this might create some upside risk to our fiscal assumptions, we would expect the amount of additional fiscal measures Congress passes next year to be modest. With warming weather and vaccine distribution well underway by that point, another package worth several hundred billion dollars seems unlikely.
This means that another round of payments to individuals and aid to state and local governments could pass in early 2021 only if Democrats win both Senate seats in Georgia. Prediction markets currently put the odds that Democrats win both seats at around one in three. If they win both seats, Democrats will likely pass additional measures to provide state and local relief as well as payments to individuals, along with some other fiscal priorities that Congress is likely to omit from any fiscal legislation it passes this month. That could add an incremental $300bn to $800bn to the total fiscal relief we expect under a divided government scenario.