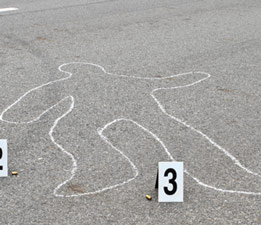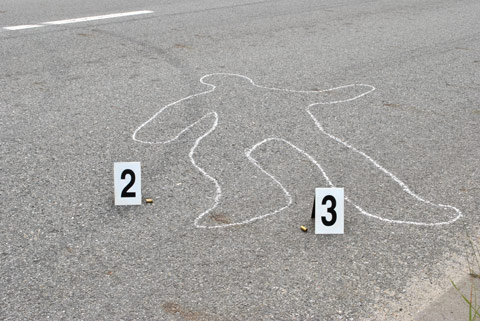 Comedian Evan Sayet is getting a bit of blowback because of a Tweet following the death of two terrorists in Garland, TX. The attack on a cartoon event failed after a security guard killed the heavily armed individuals who were reportedly seeking revenge for insults against the Muslim prophet Muhammed.
The event had offered a $10,000 prize to the winning cartoon.
Sayet, a conservative, decided to make light of the situation and tweeted what is being hailed by one user as the "best tweet in the history of twitter."
"My favorite drawings at the Muhammad cartoon festival in Texas were the two chalk outlines out front."
My favorite drawings at the Muhammad cartoon festival in Texas were the two chalk outlines out front.

— Evan Sayet (@EvanSayet) May 4, 2015
The comment has been re-tweeted over 2,500 times with most users applauding Sayet's humor and support of free speech. But, as you may have guessed, not everyone is laughing. The UK Independent called the Tweet insensitive and others took to bashing the humorless remarks.
@idknatsirt & there we have it, u hate this country so u love those who would murder ur fellow countrymen Leftists will ALWAYS side wi/evil — Evan Sayet (@EvanSayet) May 5, 2015
@missionary2moms @EvanSayet It is important to identify who your enemies are and to kill them when they attack you. This is not unchristian

— David Caven (@davidcaven1) May 5, 2015
@EvanSayet Death is never funny. Even when it's necessary. — ѕcσtt ѕpєncєr (@LScottSpencer) May 4, 2015
@adr3n there was a time Christians went to jail and preached Christ to their captors and they were saved. Defend life don't celebrate death.

— Dennis Ericson (@DennisEricson) May 4, 2015
Sayet does have one regret about the Tweet:
I only regret we live in a society where a joke at the expense of would-be mass murderers is something that anyone thinks I have to defend. And, again, the Leftists have accomplished their goal. Who is really irreverent here, me in a silly tweet about would-be mass murderers or those who sought to assault that which SHOULD be revered, the First Amendment right — the HUMAN right — of free speech?
In an interview with The Daily Caller, Sayet responded to what he calls 'newspeak' and a culture of political correctness:
"Political Correctness — which is just a euphemism for the totalitarian concept of 'Newspeak' written about by Orwell in1984 — has nearly destroyed comedy in the same way that it has nearly destroyed education, journalism and the other fields where the powers-that-be are on the Left," Sayet told TheDCNF. "Now, just as the 'education' system is used to indoctrinate children and 'journalism' is used to give credence to Leftist policies and positions, comedy (and the whole of the entertainment industry) is used to reinforce Leftist propaganda."
Following the shooting, the terrorist group ISIS said that they have 71 "trained soldiers" in 15 U.S. states awaiting orders and warned that the next six months would bring more bloodshed.
Should that be the case, let's hope that when Americans are met with the face of evil they will be armed and prepared to draw their own sidewalk cartoons.
You can follow Evan Sayet on his Twitter or at his web site, where he regularly shares his political commentary, news, and videos.
If you think his Tweet is hilarious, check out his latest Tour Dates and get your tickets to his next show! Rush Limbaugh and Dennis Miller call him "brilliant" and Ann Coulter says if there's a comedian who can make her laugh, it's Evan Sayet.