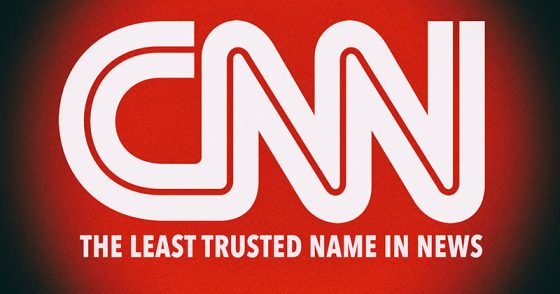 Propaganda and misinformation outlet CNN has promised The Washington Post that the network will not air any of president Donald Trump's campaign rallies or speeches live or unedited in an effort to ensure a democrat wins.  CNN will decide what you'll see from the upcoming campaign rallies.
Jeff Zucker, president of CNN, promised Washington Post that his news media outlet will not air President Donald Trump's reelection campaign rallies live and unedited in the leadup to 2020's presidential election, according to a report by Breitbart News. By not airing the speeches unedited, the media giant can manipulate the words of the president in any way they see fit, making this almost worse than censorship.
In an interview with the Washington Post, which provided no video, audio, or full transcription, Zucker described CNN as "not putting its finger on the scale for any single candidate" and "focus[ed] on the issues." The 2020's election cycle offers a chance for a "do-over" relative to 2016 for CNN and other propaganda to make sure they correctly manipulate the voter this time around.
CNN plays host for two nights with 20 candidates in Detroit on Tuesday and Wednesday. It's the network's biggest moment yet in the 2020 election cycle — an election cycle that could serve as a sort of do-over for Zucker, for CNN and for the media in general.

Zucker came under intense criticism for CNN's mode of coverage in the 2016 election. He has acknowledged some mistakes while defending the network overall, and vows that this time will be different.

The network won't air any candidate rallies live and unedited, as it did repeatedly for candidate Trump. He has put more reporters in the field, to stay closer to the voters in the middle of the country. And CNN has held over 20 town hall events with presidential candidates for 2020 — many of them low-rated — partly as a way to focus on the issues, Zucker said, and partly to make sure that the network is not putting its finger on the scale for any single candidate. –Washington Post
Zucker regularly denies that CNN operates with political or partisan biases. CNN markets itself as a politically objective and non-partisan news media outlet with the slogan, "Facts First." If you actually believe that, read the entire Washington Post article here. 
But some Twitter users have already figured it out.
Panelist David Zurawik with CNN siad: "He's [Trump] so far down this road of evil….We can change voters' minds for 2020. That's what we can do if we keep speaking forcefully….Journalists do not talk enough about morality because we think people will think we're biased."
https://twitter.com/nutjob/status/1156723393590415362
Media Headlines:
– Bustle lays off entire Gawker staff.
– LA Times falls short of digital
subscription goals.
– CNN plans for new approach to
2020 election.
& more: https://t.co/dzq2I59ojw

— Pew Research Journalism (@pewjournalism) July 31, 2019
Think you're biased!? @DavidZurawik on CNN: "He's so far down this road of evil….We can change voters' minds for 2020. That's what we can do if we keep speaking forcefully….Journalists do not talk enough about morality because we think people will think we're biased." pic.twitter.com/qMrbLrsV37

— Brent Baker ?? (@BrentHBaker) July 28, 2019
The most trusted name in news? Hardley…