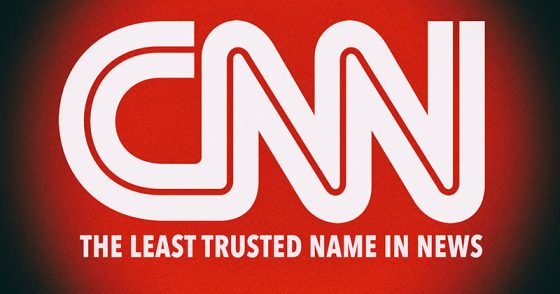 Leave it to the mainstream media to finally take a moral stance on something, but only because it'll hurt their selected political puppet during the dog and pony show election theatre. CNN's Don Lemon said the Kenosha violence is "showing up in the polling."
Speaking to fellow CNN anchor Chris Cuomo on Tuesday evening, Lemon said the protests were a "blind spot for Democrats." He said the party was "ignoring this problem or hoping it will go away – and it's not going to go away."
CNN's Don Lemon is panicking over the disastrous impact that far-left riots are having on the Democrat Party. pic.twitter.com/lqZl7nuKQ6

— Ian Miles Cheong (@stillgray) August 26, 2020
During the segment, according to RT, Lemon freely admitted that his primary concern with the crisis was the possibility that it may hurt Biden's ability to unseat President Donald Trump in the November election. "As you know and I know," Lemon said to Cuomo, "It's showing up in the polling. It's showing up in focus groups." The CNN host added that he believes the silence from the Democrats on the riots is the only line of attack against them "that is sticking."
What happened to condemning violence because it's wrong? Killing is wrong. Initiating unjust force or violence on peaceful people is wrong. Stealing is wrong. Strange that CNN won't even state the simply morality of humanity. But that's really no surprise. There's no morality left in either politics (which is just a puppet show, as we know) or the mainstream media.  These people are absolutely insanely pushing this New World Order garbage, and it's astonishing that others are still fast asleep right now.
Don Lemon says riots have to stop explicitly bc of their political impact–not bc of what they mean for having a functioning society, the criticality of the rule of law, and the impact on the lives of Americans. That is, he cares about it costing Dems the election, nothing more https://t.co/cG2v61vFf2

— Benjamin Weingarten (@bhweingarten) August 26, 2020
Don Lemon: rioting, looting, burning is cool until it hurts my man Biden. https://t.co/Xl8XzkwFmn

— Gerry Callahan (@GerryCallahan) August 26, 2020
It seems that at least some people are waking up to the spell the mainstream media, which is the government's propaganda arm, has put on them at the commands of the puppet masters in the Federal Reserve. This political dog and pony show quickly became a talking point for Donald Trump's campaign.
Trump's team quickly tweeted out the video and gloated that even CNN anchors think Biden is "too weak to stand up to rioters and looters," according to a report by RT.