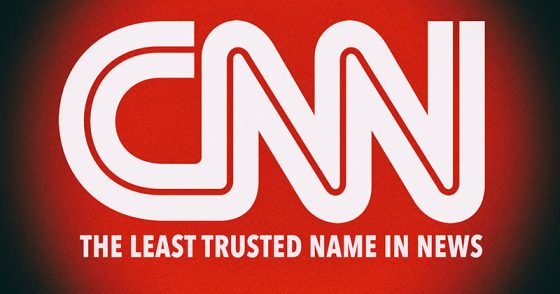 Since the moment the news broke that yet another horrific mass shooting had taken place in America, this time in Parkland, Florida, the mainstream media has been quick to blame private gun ownership while heavily promoting those that are pushing gun control.
No network has shown their leftist leanings more than CNN, which has gone into full blown overdrive in their around the clock anti-gun coverage, with the first 7 articles on their homepage, including their featured story, all attacking the NRA and promoting leftist gun control causes.
The featured story was a direct attack on the NRA itself as it contained a sort of "name and shame" list of Florida politicians who were terrible people responsible for children dying because they had taken money from the National Rifle Association.
Interestingly, the piece was marketed as an actual news report while openly promoting and admitting that the authors of the article were anti-gun activists themselves!
Nearly a week after a gunman stormed the hallways of their school in a deadly rampage, students from Marjory Stoneman Douglas High School are heading to Florida's state Capitol to demand lawmakers take action on gun control.

Meanwhile, gun control advocates are putting pressure on Florida representatives who take money from the National Rifle Association.

Here's a list of members of Congress from Florida who received contributions during the 2016 election cycle from the group's political action committee, the National Rifle Association Political Victory Fund. All of them are Republicans.
It does not get more blatant than that. The reporters literally note that gun control advocates are putting pressure on Florida representatives then they themselves put pressure on said politicians by actually creating a list with all their names and the amount of money they took.
Keep in mind that the so-called reporters for CNN, who are so busy worrying about 3,000 dollar donations, are also purposefully ignoring the hundreds of millions of dollars that the anti-gun left has put into gun control measures throughout the country.
As Clifford Cunningham noted, the entire establishment is conducting a massive psychological campaign against the NRA and the tens of millions of gun owners across the United States. This includes the supposedly non-partisan Florida school shooting survivors who have parroted Democratic talking points for the last week.
Supposedly apolitical student activists who survived the high school shooting in Parkland, Florida wasted little time in attacking the NRA, with one suggesting the organization supports "child murderers" and another calling for it to disband.

"Here's a time to talk about gun control: March 24. My message for the people in office is: You're either with us or against us. We are losing our lives while the adults are playing around," declared high school student Cameron Kasky in an interview with CNN.

Another student demanded the organization immediately disband, while claiming politicians who receive campaign contributions from the NRA are "accepting blood money" and are "against the children."

"Disband, dismantle … don't make another organization under a different name. Don't you dare come back here," said student Emma Gonzalez. "The fact that you were in power for so long and that you had so much influence for so long in America just goes to show how much time and effort we still need to spend on fixing our country."

She also noted gun control "is just the first thing" they are focused on – leading one to question just how non-partisan their supposedly apolitical grassroots activism really is.
Make no mistake, this is a clear cut operation to limit and then eventually ban private gun ownership in America, all under the guise of protecting children who the anti-gun left are only too happy to use for their partisan political objectives.
One can only hope that the majority of Americans see through this obvious propaganda campaign and continue to support the absolutely fundamental right to bear arms.