This article was contributed by our friend Lior Gantz of the Wealth Research Group.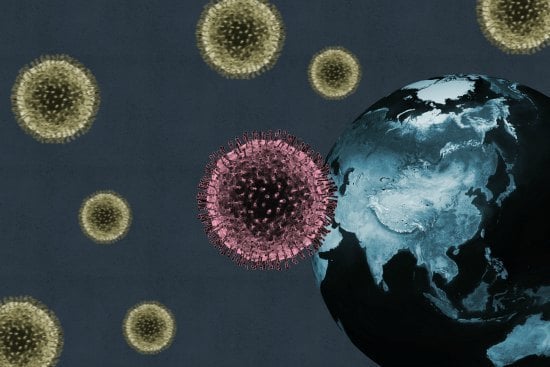 This cannot be reflated THAT QUICKLY. What we're seeing is the 2008 IMPLOSION with a 12-yr delay. Treasury Secretary Mnuchin has said that the markets will stay open, but it's UP IN THE AIR right now.
Officially, this has killed retirement for tens of millions of people. We are going back in time, CONSERVATIVELY, by 6-7 years.
By the time this is over with, 10-15 years of EQUITY, hard work, sweat, imagination, and creativity, might go DOWN THE TOILETS.
The various segments of society are treating this much differently.
Business leaders are thinking in terms of SURVIVAL and their responsibility to thousands of families, who depend on salaries to STAY AFLOAT.
Investors are looking at their retirement cushions – which one month ago were at ALL-TIME HIGHS – dissipating like steam.
Every single day, STOCKS are halted. The volatility is like nothing we've ever encountered.
The bullion dealers are limiting orders of gold and silver to only a few thousand dollars and the DELIVERY DELAYS are in the range of 6-8 weeks.
Yet, the number of casualties in America is fewer than the amount of people that attend a wedding.
The lesson here is that we are INCAPABLE of properly dealing with a pandemic.
We have, single-handedly, RUINED our lives. China was six weeks late in containing it, and from there we've been in a WORLD OF HURT.
I fully ANTICIPATE that the societal changes we'll undergo will be UNIQUE.
We are living in a new world. This was CHECKMATE for the fiat monetary system. It proved itself to be a GIANT house of cards, built on bullshit economics.
This bubble is deflating so fast that Usain Bolt can't keep up with it.
From here on, no one will be impressed with how veterans SURVIVED the Dot.Com bubble bursting. The coronavirus of 2020 is going to be ENGRAINED in the psyche of the masses. It will leave a scar that will not heal or get better for decades.
In the case that this isn't fixed soon, between 15 million and 30 million Americans will be out of a job.
The government will not only send checks to every American, but they will have to resort to NATIONALIZING industries and embarking on a TRILLION-DOLLAR infrastructure program.
We aren't going back to normal by any stretch of the imagination.
In the history of the United States, authorities have closed the stock market in 1914 (WW1), in 1933 (bank holiday of the Great Depression), in 1963 (JFK) and on 9/11.
The VOLATILITY INDEX has now gone higher than in the Lehman Weekend!
This country must find the strength and inspiration to turn this around and UNITE, or risk falling apart on MULTIPLE LEVELS.
At this moment in time, my two BIGGEST takeaways are that (1) there's no way IN HELL that people ever trust their retirement funds to be there when they need them. (2) I believe that share BUYBACKS will become illegal and that CEOs, this time around, will be put to justice.
The court of public opinion is going to bury so many well-known people.
As much as this has been ALMOST SURREAL thus far, it's really not over.
Check this out:
This is our generation's Pearl Harbor, our GREATEST test and, on a personal basis, it's a time for self-reflection.
I've spent considerable time speaking with top-income earners in many industries. I've spoken with CEOs, venture capitalists, and WHALE INVESTORS.
I'm telling you that the sentiment is WORSE than in 2008. Many have thrown in the towel.
The markets are BEGGING to be closed. In fact, I'm BREAKING this news here first. As I see it, for the first time in the MODERN ERA, investors are PRICING a default by the TREASURY!
I'm going to repeat that: The world is beginning to consider that Washington is NOT STABLE.
On Sunday, I'm going to publish an EMERGENCY BRIEFING. Stay tuned!