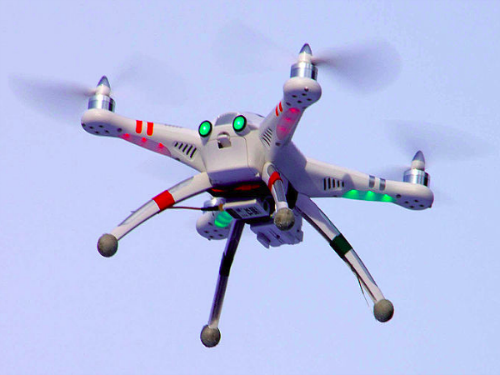 Aerial drones may go down in history as one of the most game changing technologies of the 21st century. They give both civilians and government agencies an unprecedented power to surveil for a very modest price. Drones are changing the nature of warfare, policing, and commerce. They're practically everywhere now, and there's no going back to way things were before.
But that hardly means that they can't be stopped, at least on an individual basis. Like anything electronic, they can be hacked or disabled. But given the fact that they hover in the air and aren't so easy to shoot down with conventional firearms, it takes a very special kind of tool to bring these devices down.
In China, the police are using a new drone jamming gun that looks like something out of a science fiction fever dream.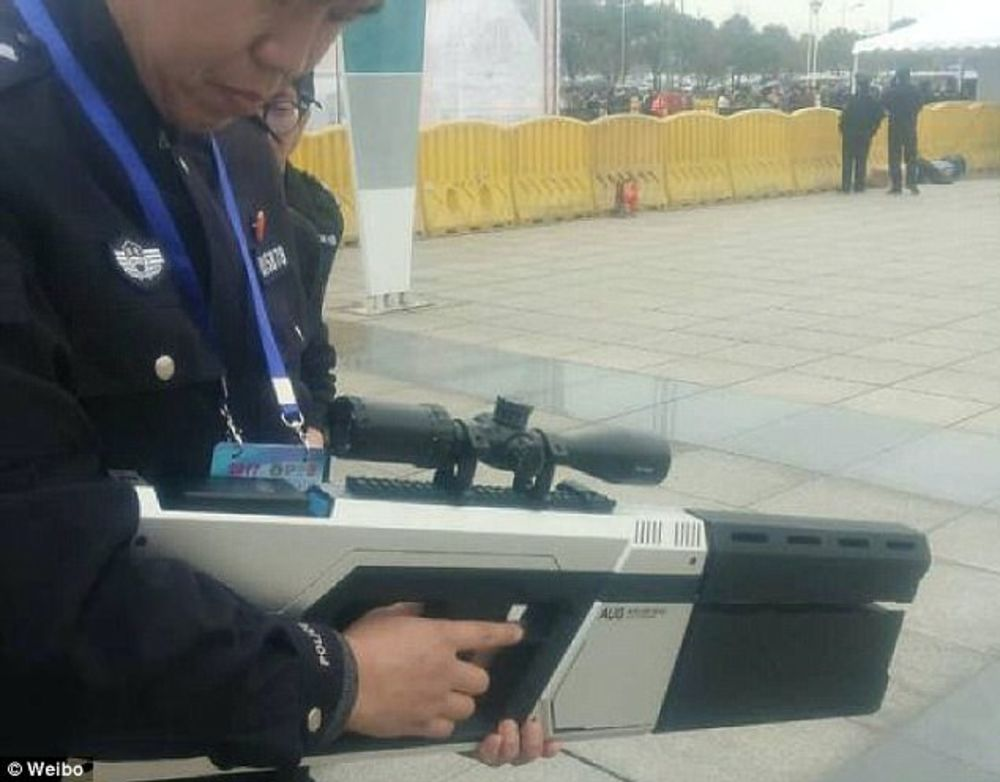 Given China's role as a global leader in consumer drone and military unmanned aircraft systems (UAS) exports, it only makes sense that China is also developing a range of anti-drone capabilities to stop unauthorized or hostile flying robots from coming over sensitive or vulnerable sites. In the case of Wuhan, the jammer "guns"—known as such not just because they "shoot" but also because they look like an assault rifle—cost approximately $19,000, and can reportedly jam control signals up to a kilometer away (though that figure assumes that the user has exceptional aim). Impressed with its capabilities, Wuhan police intend to buy more.
As drones continue to proliferate, and prove to be as just as threatening to our privacy as they are beneficial in other realms, I wonder if guns like this will one day be as common as ordinary firearms. That is of course, once they aren't so expensive.