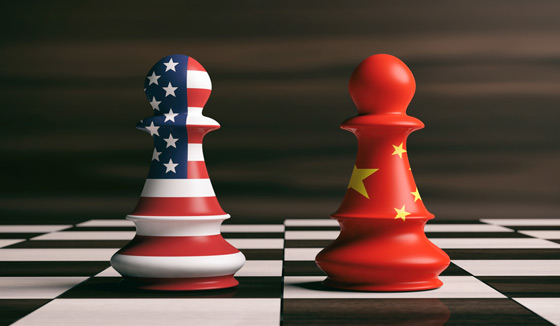 China is not out of bullets in the trade war yet, as the Communist nation continues to set its sights directly on the United States' economy amid the ongoing dispute that has already proven disastrous. Chinese companies are now calling for a boycott of Apple products in the wake of the detention of a top Huawei executive.
Several organizations across China have issued notices urging their staff members to show their support for Huawei, and threatening punishment against anyone caught with Apple products. Some are even offering subsidies to buy Chinese smartphones. "The U.S. aims to contain China's rise … I believe we Chinese people should stand united and support our national products," the Nanchong Chamber of Commerce in Shanghai said in a statement this week, warning any members who bought Apple products would be "banned."
According to CNN, the crisis all began after news emerged that Meng Wanzhou, Huawei's chief financial officer and the daughter of the company's founder, was detained in Vancouver on December 1st. She could face extradition to the United States, provoking fury in Chinese state media. "To treat a Chinese citizen like a serious criminal, to roughly trample their basic human rights, and to dishonor their dignity, how is this the method of a civilized country? How can this not make people furious?" said an editorial in People's Daily, the official mouthpiece for the Chinese Communist Party.
Rana Mitter, director of the University China Center at Oxford University, told CNN the boycott of US goods was the start of a pattern seen frequently in China over the past three decades. But "these things don't normally escalate to a larger level if there isn't some level of official permission to go ahead, as with the Japan demonstrations back in 2012," he said.
Shenzhen-based electronic parts supplier Menpad said Monday that it would give a 15% subsidy to any employees who bought phones from Chinese companies Huawei and ZTE.  "The company will punish staff who buy Apple phones with a fine of 100% of market price," the notice to all staff members said. "Stop purchasing US brands for company equipment like work computers."