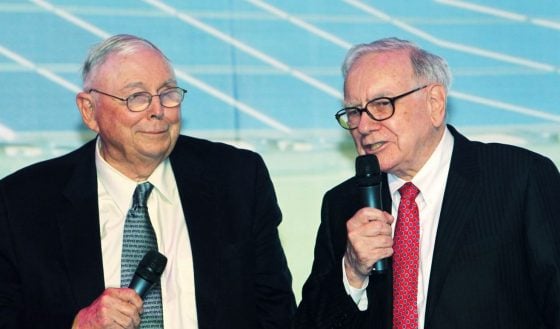 Berkshire Hathaway Vice Chairman Charlie Munger recently warned against the Federal Reserve's unbridled money printing.  The central bank is going to end up turning the United States into Venezuela with an exponential inflation rate if they continue to print money to cover the government's excessive spending.
According to a report by CNBC, Munger, who is  Warren Buffett's longtime investing partner, says that the politicians should stop pressuring the central bank to lower interest rates too. Easy money policies have been a big cause of the bloated economy we are living in right now.
I am so afraid of a democracy getting the idea that you can just print money to solve all problems. Eventually I know that will fail. You don't have to raise taxes, you just print… In the end, if you end up printing too much, you end up like Venezuela. –Charlie Munger
Venezuela has rampant poverty and runaway inflation thanks to money printing under socialist policies of the tyrant, Nicolas Maduro. Last month, President Donald Trump, called for the central bank to cut interest rates by 1 percentage point and to implement more money-printing quantitative easing. Trump has expressed concerns that high-interest rates could hurt economic growth under his presidency. The Fed has already voted to keep the rates steady for now.
Other central banks around the globe have been investing in gold as opposed to printing massive amounts of money. These countries are clearly looking to reduce their dependence on the dollar. In fact, Russia has come out and said as much, according to ETF Daily News.
"No one currency should dominate the market because this makes all of us dependent on the economic situation in the country that issues this reserve currency, even when we are talking about a strong economy such as the United States," Russian Prime Minister Dmitry Medvedev said late last year. "I want to say something that may raise a few eyebrows, but I think some of these [U.S.] sanctions are good or useful because they forced us to do what we should have done 10 years ago."
This could mean that Russia and other countries will eventually return to a gold standard when fiat goes belly up worldwide.  "China and Russia in particular. They will probably eventually try to replace the dollar with their own gold-backed currencies," said Adam Sharp.
In a world with runaway debt and excessive money printing, returning to the gold standard seems hard to imagine. But, as Sharp points out, that's not because of gold. "The gold standard seems ridiculous and impossible today, but that's because fiat is that out of control," he said. Perhaps gold will be not only our past but our future as well.
"Throughout the ages, many things have been used as currency: livestock, grains, spices, shells, beads, and now paper. But only two things have ever been money: gold and silver. When paper money becomes too abundant, and thus loses its value, man always turns back to precious metals. During these times there is always an enormous wealth transfer, and it is within your power to transfer that wealth away from you or toward you." – Michael Maloney, precious metals investment expert and historian; founder and principal, GoldSilver.com, and the author of Guide To Investing in Gold & Silver: Protect Your Financial Future.