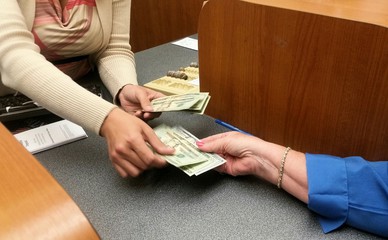 Big banks in the United States are quietly making plans to protect themselves from a slowing domestic economy.  While the market increasingly shows signs of fatigue and strain, many governments and central banks are taking steps to minimize their losses.
Many are feeling the pinch in the economy, as evidenced by the "retail apocalypse" and the shakiness in the stock market. According to The Street, agencies around the world are cautioning on slower growth that could lead to an inevitable downturn or, at worst, global economic recession. But these preparations won't stop faith in central banking and governments to fail.
Every economic-financial crisis can be fixed by creating trillions out of thin air, except the one we're entering – the exhaustion of credit. Central banks, like generals, always prepare to fight the last war and believe their preparation ensures their victory. –Charles Hugh Smith via Seeking Alpha
Banks seem to know what's coming, but the one thing the Federal Reserve is incapable of doing is fixing the credit exhaustion.
The elixir of new central bank money isn't working as intended, and this failure is now eroding trust in the central bank's fixes. Central banks can issue new credit to the private sector and it can buy bonds, empty flats and mortgages, but no central bank can force over-indebted borrowers to borrow more or force wary lenders to lend to uncreditworthy borrowers.

Let's be honest: the entire global "recovery" since 2009 has been fueled by soaring debt. The output of more debt is declining, that is, every additional dollar of debt is no longer generating much in the way of positive returns. As with any stimulant, increasing the stimulant leads to diminishing returns. Charles Hugh Smith via Seeking Alpha
Morgan Stanley thinks there's a 15% chance of recession in 2019, with the odds rising to 30% in 2020. "They're not predicting a recession, but they're preparing for one," said Curran, a global corporate bond fund manager at Aberdeen Standard Investments, in a recent interview with TheStreet shortly after meeting with executives at JPMorgan Chase & Co.
Banks are actively "de-risking their mortgage businesses" by lending less to home buyers, and they've "backed off in auto lending", Curran said, through a series of moves he describes as "surgical pullbacks" in the event of a downturn.
If central banks and governments are preparing for a recession, isn't it safe to say that you should be too?