The Centers for Disease Control and Prevention (CDC) in the United States says that there will be a shape decline in COVID cases as long as people continue to take the experimental gene therapy shots.  But they also said the new variants are a "wild card."
COVID-19 mRNA Shots Are Legally Not Vaccines
According to the ruling class and their mainstream media puppets, if fewer people follow Covid-19 precautions such as wearing masks and physical distancing, it could undermine the gains from vaccinations to slow the spread of the coronavirus in the United States, according to the study published by and funded by the ruling class (the CDC).
Again use your critical thinking. Does that statement make any logical sense? If vaccines (which are actually experimental gene therapy) work, then what's the point of masking and social distancing. If those things work, why do we need vaccines too? If all of them work, why are there still COVID cases? Again, continue to ask the hard questions that no one else seems logical enough to pose.
The longer this scam goes on, the less logical sense it makes.
"High vaccination rates and compliance with public health prevention measures are essential to control the COVID-19 pandemic and to prevent surges in hospitalizations and deaths in the coming months," the authors of a study wrote.
"Nationally, reported cases, hospitalizations, and deaths are now decreasing or stable," the researchers added. "However, transmission remains widespread and increased cases, hospitalizations, and deaths continue to be reported in some jurisdictions and, as this study indicates, the potential for future increases persists." –CNN
The study makes clear that the sooner the US gets more people vaccinated, the sooner the nation could return to normal — but coronavirus variants are a "wild card," CDC Director Dr. Rochelle Walensky said during a White House briefing Wednesday.
Does anyone remember Walensky:
"Right Now I'm Scared" – CDC Director Chokes Back Tears As She Fearmongers "Impending Doom"
Of course, that's what a study funded and published by the rulers will find. It's going to fit the official narrative or it won't be put out in the form of brainwashing propaganda. And guess how the "study" arrived at their conclusions? Modeling. Gee, where have we seen that before?
Oh, that's right:
Shocking New Study Concludes That The "Best Case Scenario" For A COVID-19 Pandemic Is 15 Million Dead
You would think they would be tired of lying and panicking people, and yet the hoax goes on.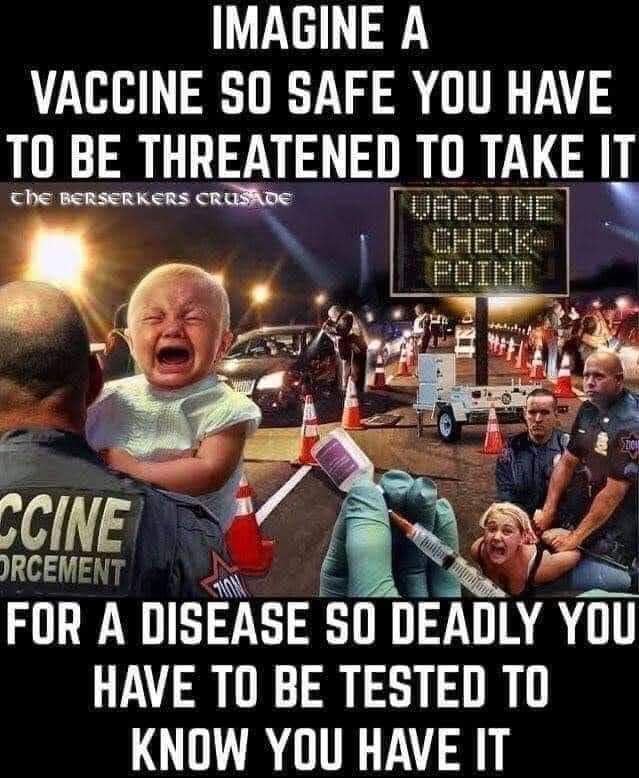 "The models give us an important reminder. They project that local conditions and emerging variants are putting many states at risk for increases in Covid-19 cases, especially if we do not increase the rate of vaccinations and if we do not keep our current mitigation strategies in place until we have a critical mass of people vaccinated," Walensky said.So, again, this "study" was actually "modeling" and not really a study. It's fascinating how they are doing this now and it's also alarming that many can't see through the facade still.