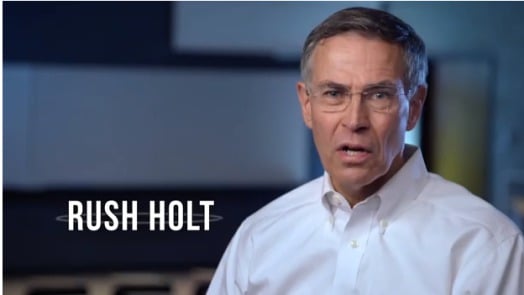 Your neighbors and coworkers are watching your every move. Remotely operated drones hover overhead automatically cataloging everything that moves. A faceless computer somewhere in the middle of a desert is recording every electronic interaction you make. Agents stand by waiting to violate your person and rifle through your belongings when you travel. Swarms of militarized police await their orders to come barreling through your door at the drop of a hat.
With the stroke of a pen they've defined you as a terrorist and authorized your execution. Then they gave themselves the mandate to arrest and detain you without charge or trial. They've even created a secret court that can determine your guilt without publicly presenting any evidence against you.
According to our government it is not only justified, but perfectly legal, and those in power often cite thousands of pages of laws and  regulations, all made possible by Congressional mandates like the Patriot Act and the National Defense Authorization Act.
This is the police state in which you live.
It may seem that there is no hope in sight, that our freedoms have been lost.
But fear not, fellow Americans, as there are still those within our most hallowed institutions that understand what the future holds should we continue to pursue this path, and they are taking the beast head on.
If you reject the dark cloud of centralization, surveillance, and control that has descended upon this great nation, then this may well be your last chance to do something about it.
From Congressional Representative Rush Holt (12th District New Jersey):

Over the last decade, multiple individuals in the executive branch — and a few in Congress, including me — have warned repeatedly about how the radical over-reach of these programs was undermining the very foundations of our republic, even as the mass collection activities were not making us any safer. And that is the most important point: If investigators are following the Fourth Amendment probable cause guidelines, they will do a better job. Undisciplined fishing expeditions have not made us safer. Someone who recognized this fact and tried to prevent such excesses, former NSA executive Thomas Drake, was rewarded for his patriotic whistle-blowing by being prosecuted by the Department of Justice.

In Drake's case, he and a team of NSA colleagues had actually developed a relatively cheap, very effective and privacy-compliant way of getting the kind of terrorism-related data our government needed to fight groups like al-Qaida.

Unfortunately, his discovery angered NSA's senior management, which had invested huge sums of taxpayer money in a system that did not work and was ultimately canceled. Drake and his colleagues reported all of this to then-House Intelligence Committee chairman Porter Goss — who did exactly nothing.

Drake and his colleagues then did what we tell government employees with concerns about waste, fraud and abuse to do in these cases: report it to the Pentagon's Inspector General. Drake did, the IG validated his claims … and then proceeded to turn him and his colleagues over to the Justice Department on bogus charges. In the end, the criminal case against him was dropped but his career in government was destroyed.

Soon, I will introduce legislation that would repeal the laws that brought us our current "surveillance state": the Patriot Act and the FISA Amendments Act.

My bill would restore the probable cause-based warrant requirement for any surveillance against an American citizen being proposed on the basis of an alleged threat to the nation. And it would, for the first time, provide genuine legal protections for the Thomas Drakes of the world.

If we hope to restore and preserve the republic that Hamilton, Patrick Henry and other Founders risked their lives to create, we must end the industrial-scale surveillance and perpetual war mentality that has been foisted on the American people in the name of "national security."
Under the assumption that the legislation was designed to protect the United States against foreign threats, Representative Holt voted for Patriot Act I under President Bush. He subsequently realized the dangers of the sweeping new laws as they came up for an extension under President Obama, refusing to further support their wide-ranging implementation within our own borders.
Now, with the revelation that average American citizens with no ties to terrorism or criminality are being monitored without warrant or cause, and in full contradiction to the spirit of the 4th Amendment of the U.S. Constitution, Holt claims he will be introducing legislation to repeal the laws that have given police state leadership their authority.
These are the issues of our time, and they transcend political lines. It doesn't matter if you are a democrat, like Rep. Holt, or a Ron Paul republican. In this control grid, you are guilty just the same.
They will come for you you eventually, no matter who you are. Look no further than the 20th century to understand that when governments engage in democide, everyone becomes a target.
Representative Rush Holt may be giving us our last opportunity to restore America to a land where the unalienable rights endowed to us by our Creator remain respected and protected by the letter of the law.
We're running out of time, because should these transgressions continue unabated then you can be assured that the America in which we grew up will no longer exist.
You can lend your support to Representative Rush Holt's soon to be introduced legislation by contacting him here.
Hattip Satori