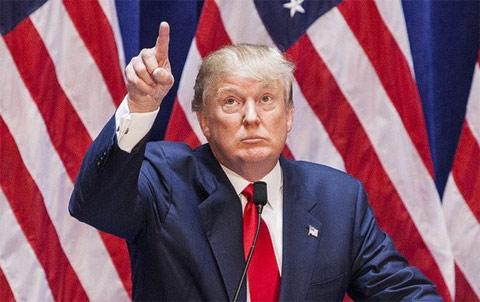 Would America really become great again under a President Trump?
That remains to be seen, but it is certainly clear that present day America has slumped quite a bit on jobs, opportunity and general prosperity.
And Trump has identified the importance of these issues with a voters base – both within the GOP and well beyond reaching independents and Democrats, too. Establishment candidates have been unable to connect with Americans who are in a populist mood and fed up with the status quo – yet Trump connects easily despite being a wealthy billionaire.
Mixed in with many other hot button issues, Donald Trump told supporters in Biloxi, Mississippi on January 2nd that he would be good at creating jobs as president. Not just good, but great. Not just fantastic, but the best that God ever made.
He claims to have created tens of thousands of jobs in the private sector already.
Check out the classic Trump boast at around 16:30-16:45:
Liberty Fight posted a partial transcript and notes with the video:
"I've employed tens of thousands of people, created jobs… I'll be the greatest jobs president that God ever sent to this planet, believe me." [at minute :16:40.]

Trump also discussed repairing the country's infrastructure, roads, highways, bridges, tunnels, schools.

(:56) "We're gonna rebuild our country. We're gonna create jobs for our young people. We protect other countries that do nothing for us, they don't even like us. …What kind of deals are these? We're gonna get rid of Obama care, we're gonna repeal it and replace it. We're gonna get something so good, and so great!"