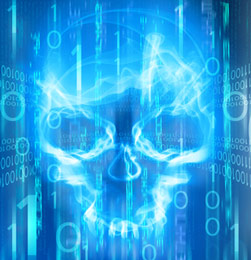 Technical glitches this morning are raising homeland security concerns. Though it is not yet clear if the events are related, two separate technical incidents have led to problems in the computer systems that control stock market trading on the NYSE and automation on airlines owned by United.
At 11:30 AM Eastern time the New York Stock Exchange (NYSE) halted trading after reports that a "technical issue" was causing problems with the normal flow of trade.
The exchange said in a statement that it was experiencing a "technical issue" that it was working to resolve as quickly as possible.

"We're currently experiencing a technical issue that we're working to resolve as quickly as possible," a spokeswoman for the NYSE said in a statement. "We will be providing further updates as soon as we can, and are doing our utmost to produce a swift resolution, communicate thoroughly and transparently, and ensure a timely and orderly market re-open."

Before trading was halted, U.S. indexes were lower as investors worried about China's ability to stem a stock market slide.  (ABC News)
An hour prior to the NYSE being taken offline the Federal Aviation Commission (FAA) halted flights of all United Airlines passenger airliners across the United States, citing similar problems as the NYSE.
United Airlines flights were temporarily halted nationwide this morning after the FAA said a computer glitch — something it called "automation issues" — forced planes to be grounded.

The FAA's Air traffic Control System Command Center reported that planes have been grounded at all airports, although the system slowly returned back to normal.

United Airlines, which is based in Chicago, said, "We experienced a network connectivity issue this morning. We are working to resolve this and apologize to our customers for any inconvenience." (ABC News)
According to law enforcement officials and representatives from United, the problems were not the result of a hacking issue. The New York Stock Exchange is still halted as of this writing and no specific reason for the outage has been provided.
Department of Homeland Security officials have yet to speak on the matter, and it is not clear if the events have officially been tied together or if they are being treated as separate incidents.
It could be a coincidence, but should America ever come under a widespread cyber attack it might look just like what we are seeing this morning, with critical systems in a variety of industries being attack nearly simultaneously.
In 2013 outgoing Department of Homeland Security Secretary Janet Napolitano warned that a cyber attack on the United States is imminent and that a coordinated attack could leave Americans scrambling for supplies if hackers targeted transportation and commerce systems, both of which appear to be having problems this morning.
Though a cyber attack remains a distinct possibility with officials keeping it hush-hush so as to prevent widespread panic, another possibility is that an entity, whether foreign or domestic, is testing cyber-based weapons.
Last year it was speculated that Russian bombers off America's west coast may have been responsible for regional problems that led to a total crash of the LAX air traffic control system, but an official statement from the military indicated it was caused by the flyover of a U.S.-owned spy plane.
The Department of Homeland Security has acknowledged that gaping holes exist in America's cyber infrastructure and security engineers have confirmed that taking America offline would not be a very difficult task to accomplish:
If you think that our multi-billion dollar electrical power grids are secure and capable of withstanding a coordinated attack, think again.

According to one group of engineers, the grid is so vulnerable that it wouldn't even require a skilled hacker to compromise. In fact, when Adam Crain and Chris Sistrunk decided to test some new software they were developing they identified a vulnerability so serious that it could literally blind operational controllers to such an extent that they would be locked out of monitoring systems and unable to maintain grid integrity.

The consequences, according to the engineers who note they are in no way security specialists, could be a total downing of the national power grid with nodes across the nation being taken over all at once. Moreover, the same systems used to maintain the U.S. power grid are also being used in other industries, like water treatment facilities.

Source: Massive Vulnerability Detected In National Power Grids: "There Is No Way to Stop This"
In response to the possible threat of a takeover or downing of America's power and cyber grids, President Obama signed an Executive Order earlier this year authorizing the government to seize all physical equipment and virtual nodes in the event of a cyber emergency.
Such an emergency would probably start like what we saw this morning, with critical industries being taken down one-by-one.
This report is developing and will be updated as new information becomes available…