This article was contributed by James Davis at Future Money Trends.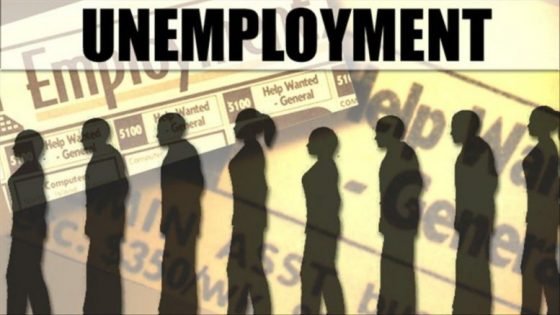 Put your political opinions aside; just from a FINANCIAL POINT OF VIEW, if Joe Biden is elected president, the era of LOWER TAXES could be over!
Since the early 1990s, Corporate America, as measured by the S&P 500, has received HIGHER VALUATION MULTIPLES than at any other time in history.
Part of the reason has been that it was able to BLOCK UNIONS from protesting worker wages, while another reason has been technological breakthroughs, which have birthed PROFITABILITY SURGES, but the chief reason has been lower EFFECTIVE tax rates.
As you can see, since 1988, when the PEAK RATE was achieved, the taxes paid have DROPPED BY 50%, if not more. This is making corporations much more valuable. If this is the end of this era, though, as Biden's tax proposal lays out, the value of America's top businesses will be, BY DEFINITION, smaller.
For about two years, my contacts in the industry have been explaining to me that TAX CUTS are reaching peak sentiment right now.
Politicians actually want to show THEY MEAN BUSINESS by raising corporate taxes and other taxes on the rich, such as capital gains and dividends. In fact, the ULTRA-RICH are in favor of these policies as well.
Several billionaires have OUTRIGHT SAID that they don't mind working six months for the government (another way of saying they are willing to pay 50% of their income).
The trends are in place for politicians to REFORM TAXES on the rich. In fact, these riots and protests are partly because the unemployment rates for young Americans, especially POOR ONES that haven't finished high school or gone to college, are GENERATIONALLY-HIGH.
When the U.S. was an industrial powerhouse after the second World War, college degrees weren't a MAKE-OR-BREAK for career choices since plenty of middle-class workers didn't have degrees, but the U.S. economy is now TECH-ORIENTED and, if you're not academically-educated, many doors ARE BLOCKED for you.
Tens of millions of people, even if they are WELL-INTENDED, hard-working, and aspirational, are stuck as employers lack open-mindedness to give them a chance.
As you can see, the February panic leading up to the TURMOIL WEEK, when President Trump formed the task force and began to take the pandemic seriously, RESURRECTED Biden's presidential hopes.
After that period, the riots came, which have TURNED THE TABLES on Donald Trump, but the market DOESN'T BUY it yet.
The "U"-TURN has been completed; a global pandemic and the MOST COMPREHENSIVE civil riots, looting, burglaries, and violence since the 1960s and the Rodney King crisis are all it took to switch the minds of the SWING VOTERS, but there we have it.
Whether these are PERMANENT or emotionally-infused changes of heart remain TO BE SEEN.
What it means for sure is that the RACE IS TIGHT, which is how I like it.
It puts tremendous pressure on the current administration to PRODUCE RESULTS and show voters that they've got things UNDER CONTROL, and that is what politicians should do: win the voters over, not EXPLOIT THEIR WEAKNESSES.
If I'm President Trump, I'm thinking of all the ways I could get unemployment numbers BACK TO CLIMBING, which might mean infrastructure work OR government projects.
This all translates to more spending, so expect additional inflationary forces to come next.
You want to be VERY ATTENTIVE to the markets these next few days; if the index doesn't go up by 5% and pierce through a new all-time high, the momentum will be down.
EXCLUSIVE REPORTS, Featured In This Article and in Others, Which Are Considered ESSENTIAL READING: