This article was originally published by Jeremiah Johnson at Tess Pennington's ReadyNutrition.com
Tess is the author of The Prepper's Blueprint: How To Survive ANY Disaster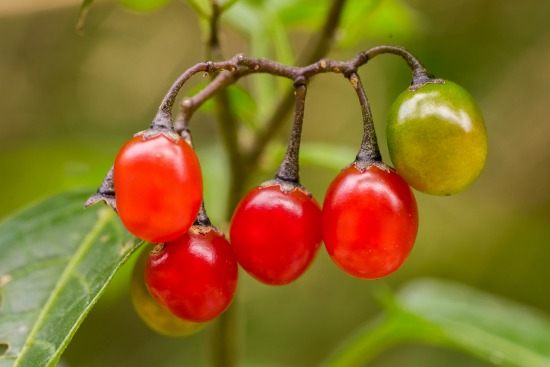 One of the most neglected things regarding survival in the wilderness are resources to properly identify different plants, animals, and other natural resources that might aid you. Regarding the plant kingdom, there's a fine line between foraging for food and unknowingly causing your own demise. This is because there are many plant species out in the wild that are downright poisonous. You need an edge and need to know what you're looking for.
Do-it-Yourself Botany: Plant Identification and Four Must-Have Resources for Your Survival Library
Lupine can be mistaken for chicory. Some plants, such as poison oak, ivy, or sumac are dangerous to you if they come in contact with the skin, and also if they're accidentally burned over a campfire and the smoke inhaled. The first article that I wrote for Ready Nutrition was a review of the book "Eat the Weeds" that gave a listing of all the weeds that are fit and nutritious for consumption.
I'm going to recommend another reference that I found recently that will be a great addition to your preparation library. It is an easy-to-use resource that is very comprehensive in nature and an excellent instructional manual. "Botany in a Day: The Patterns Method of Plant Identification," is written by Thomas J. Elpel, and this stresses identification by the plant family, and then narrowing it down to the individual plant.
The book gives the history and structure of plants and then how to identify the different families of plants, finishing off with an entire reference guide with the in's and outs of each kind. This includes trees and ferns, as well as your standard flowering species. Elpel goes into great detail of the differences between Monocots and Dicots, and flower shape and structure to identify first the family and then the individual plant.
The reason emphasis is placed on the family is that it is easier to identify the group and then narrow that group down to the exact type of plant than to just take a plant in the middle of nowhere and have nothing to compare it to or points of reference. Now's the time to pick this one up for a reference, as everything is growing all over the country and it can be used as a guide regardless of the geographic location you reside in.
I have already written about my appreciation for Peterson Field Guides for animals, plants, fungi, and so forth: this is because of the color photographs that enable you to accurately ascertain what plant is in front of you. Use those guides to corroborate your hypothesis and to verify your find. Use Elpel's guide here to enable you to narrow down the field with or without a field guide with color photographs. Peterson's is by example, and Elpel's is by the scientific method of observation.
"Botany in a Day" will run you $30 for the cover price, and you can order it through Amazon if you cannot find it in a bookstore near you. It is not a "pocket-sized" reference, but it is a soft cover and can be tucked away in a backpack when you're out and about. It is a worthwhile investment that will teach you how to identify the plants you encounter in your travels.  JJ out!
***
Jeremiah Johnson is the Nom de plume of a retired Green Beret of the United States Army Special Forces (Airborne). Mr. Johnson was a Special Forces Medic, EMT and ACLS-certified, with comprehensive training in wilderness survival, rescue, and patient-extraction. He is a Certified Master Herbalist and a graduate of the Global College of Natural Medicine of Santa Ana, CA. A graduate of the U.S. Army's survival course of SERE school (Survival Evasion Resistance Escape), Mr. Johnson also successfully completed the Montana Master Food Preserver Course for home-canning, smoking, and dehydrating foods.
Mr. Johnson dries and tinctures a wide variety of medicinal herbs taken by wild crafting and cultivation, in addition to preserving and canning his own food. An expert in land navigation, survival, mountaineering, and parachuting as trained by the United States Army, Mr. Johnson is an ardent advocate for preparedness, self-sufficiency, and long-term disaster sustainability for families. He and his wife survived Hurricane Katrina and its aftermath. Cross-trained as a Special Forces Engineer, he is an expert in supply, logistics, transport, and long-term storage of perishable materials, having incorporated many of these techniques plus some unique innovations in his own homestead.
Mr. Johnson brings practical, tested experience firmly rooted in formal education to his writings and to our team. He and his wife live in a cabin in the mountains of Western Montana with their three cats.
---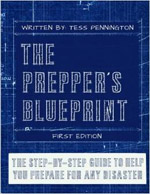 Tess Pennington is the author of The Prepper's Blueprint, a comprehensive guide that uses real-life scenarios to help you prepare for any disaster. Because a crisis rarely stops with a triggering event the aftermath can spiral, having the capacity to cripple our normal ways of life. The well-rounded, multi-layered approach outlined in the Blueprint helps you make sense of a wide array of preparedness concepts through easily digestible action items and supply lists.
Tess is also the author of the highly rated Prepper's Cookbook, which helps you to create a plan for stocking, organizing and maintaining a proper emergency food supply and includes over 300 recipes for nutritious, delicious, life-saving meals. 
Visit her website at ReadyNutrition.com for an extensive compilation of free information on preparedness, homesteading, and healthy living.