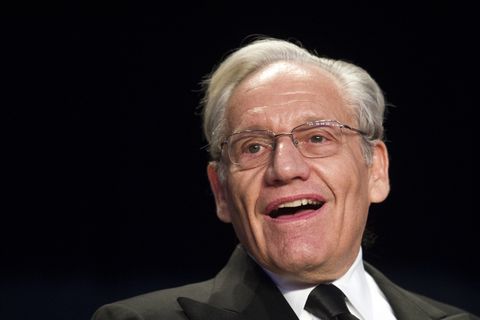 The author of the book Fear: Trump in the White House, Bob Woodward, said that president Donald Trump almost single-handedly started a war with North Korea with a single tweet. Woodward, who is a well-known investigative journalist discussed Trump's tweet in an interview with CBS that aired Sunday.
Last October, Trump tweeted that his secretary of state at the time, Rex Tillerson, was "wasting his time trying to negotiate with Little Rocket Man," a nickname for North Korean dictator Kim Jong Un. According to Woodward's book, Trump told Rob Porter, then a staff secretary, that the tweet "may be my best ever."
https://twitter.com/realDonaldTrump/status/914497877543735296
According to Woodward, Porter asked the president whether the tweet might provoke dictator Kim, to which Trump reportedly replied: "It's leader versus leader. Man versus man. Me versus Kim." According to Business Insider, Woodward told CBS the most "dangerous" moment of Trump's standoff with Kim came when the president went to produce another provocative tweet. "He drafts a tweet saying, 'We are going to pull our dependents from South Korea — family members of the 28,000 people there,'" Woodward told CBS.
Woodward claims that the tweet was never sent out because it would have been seen as an act of war against North Korea. "In that moment, there was a sense of profound alarm in the Pentagon leadership that, my God, one tweet and we have reliable information that the North Koreans are going to read this as 'an attack is imminent,'" Woodward said.
According to Business Insider, Woodward also said Trump's staffers were concerned that the president could make an impulsive decision that could have major global consequences. "People who work for him are worried that he will sign things or give orders that threaten the national security or the financial security of the country or the world," Woodward said.
Although Trump has been successful at cooling the heated rhetoric and lowering tensions between Washington and Pyongyang, it does appear the new and improved relations could only be temporary.