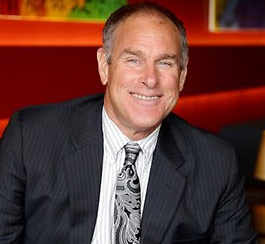 If you've been paying attention the last few years you have no doubt noticed that commodities are in a serious bear market. Nowhere is this more notable than in the Toronto Stock Exchange Venture index. Once a haven for booming resource firms, the index has seen an unprecedented 85% decline.
But while mainstream pundits point to the TSX.V and tell us that commodities are dead in the water, billionaire investor and Chief Executive Officer of Sprott U.S. Holdings Rick Rule says that this is precisely the time we should be looking at potential opportunities in the resource space.
In his latest interview with Future Money Trends Rick Rule shares his forecast for key commodities including copper, gold, silver, agriculture and water, as well as how a global economic slowdown and crash may affect prices going forward.
This bear market has been the most severe bear market that I remember since the middle part of the decade of the 80's. The recovery from that bear market – the 1992 to 1996 bull market – experienced the most dramatic upside that I have ever experienced.

My suspicion is that the recovery from this bear market will be dramatic too, if for no other reason than the depth of the base that we're working off of. 

The numbers that I see suggest that the TSX.V resource index has fallen by 85% in nominal terms and 90% in real terms…This is the stuff of wonderful, wonderful bull markets. 

…

The losses have been extreme… Investors who do the rational thing… re-positioning their stocks with people who are well placed for the upside can enjoy 500% to 1000% gains.

Hence my slogan… You've suffered through the pain, why not hang around for the gain?
Copper: 
Certainly five years from now these will be the good 'ol days of the copper business because copper assets are going cheap… While I expect it to be good over the next five years, I think the next one year is going to be painful.
Water:
Water is a no-brainer except for the fact that it's very difficult to invest in. In terms of water stocks you have to understand that they are basically agricultural stocks in drag. They use water to produce agricultural commodities, which are weak.
Coal:
I think there is more room to the downside in thermal coal – in power generation coal.

I think there is more room to the downside for three reasons. Coal's pariah status as a consequence of carbon and the political class' wish to replace it. The second would be the lack of demand for all things industrial, which constrains electrical demand. And the third is global overcapacity.
Steel:
I see steel production bottoming here. The Chinese have a lot of over-capacity and they are beginning to displace exports from other markets.
Uranium:
I could see it going lower before it goes higher.

Again, if you look at the five year time frame this will look like the good 'ol days in the uranium business. The truth is that much of the uranium that's produced in the world doesn't make any money at $40 per pound or $60 per pound.

If you look at the breadth of the uranium market… losing $20-$25 a pound is unsustainable.
Platinum:
Again you have materials being priced below the cost of production.

It's ironic to me that the platinum prices fell as a consequence of the Volkswagen scandal because the scandal had to do with understating emissions from diesel vehicles.

The way that you control emissions from diesel vehicles is platinum.

To have the platinum price fall as a consequence of a necessary increase in demand for platinum is laughable and says something about the psychological state of commodities markets that we're in today.
Silver:
I have been much more cautious about silver for the last four or five years… I feel  good about the silver business paradoxically because the copper, lead and zinc markets or so lousy and my expectation is we aren't going to see very much by way of mine development in copper, lead or zinc… and we're going to see some capacity shut-in, which will reduce by a large measure by-product silver production.

Meanwhile, the very low silver prices that we are seeing are increasing industrial and commercial applications for silver dramatically. In addition to that, retail silver demand as a consequence of the very low silver prices is very high.

This traditionally takes supplies off the market.

My expectation is that sometime in the next eighteen months we're going to see a shift where the physical market begins to drive the futures market. My suspicion is that when that happens people will be surprised in the silver market.

It's going to be hard not to surprise in the silver market… expectations are so low that silver would outperform expectations if it maintains a pulse.

…Silver is the precious metal on steroids.
Gold:
I feel very good about the gold price. That isn't to say gold can't test $1000 on the low side again.

Of all the materials I look at in the near-term, I would think gold has the best juxtaposition of risk to reward.

It is hated, except by very smart, very experienced, and very mature investors who are in fact hoarding it… and they are hoarding it for very good reasons.

…

My own anticipation is that the world's benchmark investment and savings instrument, which is the 10-Year U.S. Treasury, is much less attractive than people think it is. And the consequence of that is that the principle competitor for gold is in some way, shape, or form a paper tiger.

And I think that gold will perform as a consequence of that.
Another Flash Crash:
With regards to gold's safe haven status. I think we have proven in the last 20 years that in the near-term there is an interconnectedness between all ranges of financial assets and market liquidity.

The consequence of that is if we saw a flash-crash like we saw in 1987 or like we saw in 2008, the initial response of gold and gold stocks would be lower because the sell decisions wouldn't be made by investors. They would be made by margin clerks.

What we see in both sets of circumstances, though, is that the 3-month, the 9-month and the 12-month response is higher with regards to gold.

I think that gold can survive a Dow bear market. I don't think that gold would respond well immediately to that, and I definitely think gold will survive an interest rate increase if the rate increase is a consequence of the fear of inflation and the fact that savers aren't being adequately compensated with present default rates for the depreciation of their savings that they would suffer.
The full interview expands on many of the points above and is well worth the time.
To sum up, what we are witnessing in commodities markets today is a proverbial blood-in-the-streets scenario:
What you're seeing is a very weak global economy that is constraining demand for commodities in the face of fairly stout commodity supply that exists as a consequence of over-investment over the last 15 years.

I can't tell you when this is going to turn, but I can tell tell you that it is going to turn. Past is in fact prologue. And the truth is that periods of very high production growth during strong commodities prices are always followed by periods of capacity shut-ins as a consequence of low commodities prices and we're in precisely that set of circumstance today.

…

If you talk to me about total returns over five years, I'm excited about the whole complex. That doesn't mean it can't go lower again for 12 – 18 months. But the total returns that people are going to enjoy in the commodities complex over the next five years are going to be pretty spectacular. 
What it boils down to is this: Buy the physical assets that people actually use on a daily basis now, while they are being shunned by most Wall Street brokers.
For more interviews, tips and strategies like those above visit Future Money Trends.