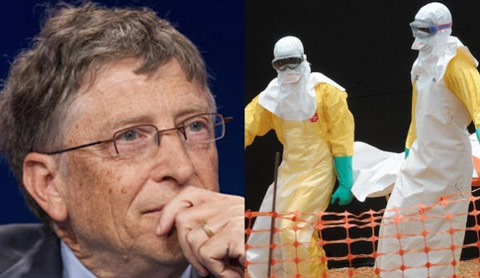 Bill Gates, who is the second wealthiest man alive with a net worth of $90 billion, has described the projected birth rates in the poorest parts of Africa as "mind-blowing" and pressed the need for action.  Gates said if Africa's population growth was left unchecked, it could unravel decades of progress and fuel instability across the globe.
In an interview with The Telegraph UK, Gates laid out his "fears" of an African population boom. Gates also outlined his three principal global health security concerns in the interview: antibiotic resistance, cuts to government funding to improve health in the world's poorest countries, and the unknown pathogen likely to start the next big pandemic, referred to by the World Health Organization as "Disease X". Gates is actually quite terrified of "Disease X." He warned, "We are not fully prepared for the next global pandemic."
Ahead of today's publication of the Bill & Melinda Gates Foundation's annual Goalkeepers Data Report, which tracks the greatest challenges faced across the world in terms of poverty and health (according to Bill Gates of course), Gates spoke to the Telegraph UK about his fears. His concern is that poorer people are reproducing while the wealthier are not.
In the report Gates warned birth rates are faltering in the developed world while in the poorest parts of Africa they are booming.  By 2050 the 10 poorest countries on the continent are projected to contain 65 percent of the world's population deemed living in extreme poverty.  "To put it bluntly decades of progress in the fight against poverty and disease may be on the verge of stalling," he said.
Gates did stop short of demanding authoritarian intervention, however, noting its failures and damages to society. Imposing top-down birth control targets did untold harm in India and China. But he said improving access to birth control and educating and empowering Africa's women were more vital to improving their prospects and the prospects of Africa's economies.
But Gates did admit that he wants the ruling class to regulate and control speech on the internet. "Governments have to really get educated on these things," he said. "Just like families decide what are the rules for your kids." Just in case you though Gates had somehow decided not to be an authoritarian, you don't need to worry.  He's still all about putting people in power in order to control other people.