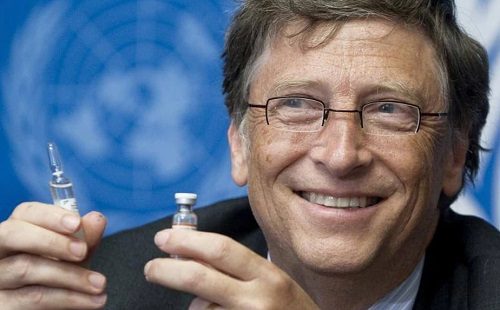 Big Pharma stocks are going up as Operation Warp Speed continues and the mandatory COVID-19 vaccine trial data is expected to be released. Shares of AstraZeneca were active in premarket trading on Monday as investors prepare for the release of Phase 1 clinical trial data for the COVID-19 vaccine candidate being developed by the drugmaker and the U.K.'s University of Oxford.
The first set of trial data is expected to be published Monday in The Lancet, a British medical journal, according to Reuters. AstraZeneca's stock was up 0.1% before the market opened. This vaccine candidate is considered one of the frontrunners, alongside experimental vaccines being developed by Moderna Inc. and Pfizer and BioNTech, in the race to develop a vaccine that can protect against coronavirus infections. AstraZeneca's stock has gained 18.8% year-to-date, in comparison to the S&P 500, which is down 0.2%. –Market Watch
Isn't it fantastic that Big Pharma is doing so well while many Americans are struggling with epic job losses and the threats of homelessness? But this was all done for your good…
More Proof Trump Is Working On Bill Gates' Vaccine Under "Operation Warp Speed"
Tens of thousands of people have already volunteered to help bring a new COVID-19 vaccine into existence. As of last week, more than 107,000 people had signed up to take part in testing, according to a report by USA Today.
"That's why we're optimistic that we're going to be able to get the trials enrolled in an expeditious way. I think we can do what we need to do," said Dr. Anthony Fauci, director of the National Institute of Allergy and Infectious Diseases. The milestone was reached just a week after the National Institutes of Health launched a clinical trial network for vaccines and other prevention tools to fight the pandemic.
Fauci Talks "Winter" Again: "We Will Have An Answer On A COVID Vaccine"
Fauci is Back And Already Helping To Drum Up Fear: "It Isn't Over Yet!"
There will be a vaccine, and whether it's mandatory or not, at this point, makes no difference. If you want to buy food, get on an airplane, or even cross state lines, then you'll be forced to get the vaccine and show proof. Corporations will make sure they do their part to get you vaccinated.  Don't believe for one second that this will be a choice in any sense of the word.
This is information that is designed to forewarn you of what's coming. Do not submit to the fear, instead, prepare, open your eyes, and understand what's going on. Things are going to get crazy in the coming months as this vaccine starts to roll to the public, and even those with their eyes still half-closed know this. Prepare, and make sure you know where you stand with this vaccine.  They will not make it easy to refuse it.