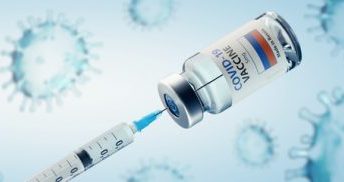 Joe Biden is calling on preachers and priests to propagate the gene therapies that the ruling class is labeling "vaccines" in order to get it into the systems of more people. At the same time, Dr. Anthony Fauci is calling on Donald Trump to promote the vaccine to his supporters who are skeptics.
The propagation campaign has only just begun. Fauci has begged Trump to promote the vaccine in order to get his supporters to line up for these gene therapies.
Dr. Anthony Fauci, the media-adored government expert on all things coronavirus, said former president Trump could have a huge impact by encouraging his supporters to get vaccinated. "I think it would make all the difference in the world," Fauci told Fox News anchor Chris Wallace according to a report by RT. "He's a very widely popular person among Republicans."
One day later, Biden said that doctors and preachers need to be the ones to talk the public into getting the gene therapy for a disease they don't have that in all likelihood won't kill them if they do get it.  "The thing that has more impact than anything Trump would say to the MAGA folks is what the local doctor, what the local preacher, what the local people in the community say," Biden said on Monday of the advice he's getting from staffers. "So I urge all local docs and ministers and priests to talk about why, why it's important to get that vaccine, and even after that until everyone is, in fact, vaccinated, to wear this mask."
https://twitter.com/Breaking911/status/1371547482728103941?ref_src=twsrc%5Etfw%7Ctwcamp%5Etweetembed%7Ctwterm%5E1371547482728103941%7Ctwgr%5E%7Ctwcon%5Es1_&ref_url=https%3A%2F%2Fwww.rt.com%2Fusa%2F518193-biden-church-leaders-vaccines%2F
See how that works? Biden wants the public to shame those who don't get the gene therapy because no one goes back to "normal" until everyone is vaccinated.  This shot has a big role in the agenda. It has become obvious that they need as many as possible to willingly take this thing.
Does anyone else get the feeling that there is some kind of a timeline here? The ruling class is really pushing this gene therapy and they seem to be overly concerned with something that has a similar death rate as the common cold.
Study Results: CDC Inflated COVID Numbers By 1600%
This push seems insane, considering they have told us the scamdemic will be with us forever.
When Will COVID-19 End? A Year Into The Pandemic, Public Health Experts Say Never
They are flat out telling us this is never going away and yet still trying to get people on board with the mislabeled vaccine.