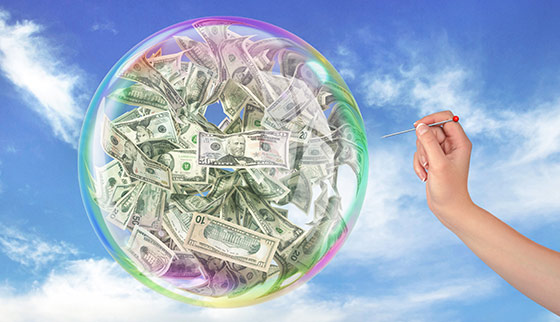 In the next year, the chance of an economic recession is now 1 in 3, according to the Bank of America. That's more than a 30% chance based on the recent data.
According to CNBC, there is a bit of good news. The head of United States economics at the Bank of America, Michelle Meyer says the "bright spot" of the economy is that initial jobless claims remain at low levels. "Our official model has the probability of a recession over the next 12 months only pegged at about 20%, but our subjective call based on the slew of data and events leads us to believe it is closer to a 1-in-3 chance," Bank of America's head of U.S. economics Michelle Meyer said in a note to clients Friday.
Even though last month's jobs report showed a strong number, business investment is low as investors and business owners are being forced to juggle new tariffs and fiscal policy uncertainty. As some analysts say that businesses are about to notice the effects of the trade war, others have already been suffering under the weight of added costs. Uncertainty around the U.S.-China trade war and a global economic slowdown have caused interest rates to tumble and weighed on the major stock averages in recent weeks.
Alongside this "policy ping pong," Meyer said some economic indicators are "flashing yellow," signaling a coming recession.

For one, the yield on the 10-year Treasury yield dipped below the yield on the 3-month, inverting part of the yield curve. This inversion, although a recession indicator, is not as worrisome as an inversion of the 2-year yield and the 10-year yield, which has yet to occur. –CNBC
Meyer also clearly stated that three of five economic indicators that track business cycles — auto sales, industrial production and aggregate hours worked — are at levels reached right before previous recessions.
Of course, then there is this:
Economist Who Called The Last Bubble: "We're Already In A Recession"
Get Prepared Now!: Why A Great Crisis Is Coming & How You Can Survive It
by Michael Snyder and Barbara Fix is an excellent resource for those struggling to prepare for the economic downturn.  Whether the economy and debt-based system crashes in one month or one year or ten years, it is doomed. Snyder's book offers practical help.
Are you and your family prepared for the greatest economic collapse that America has ever seen? Economic expert Michael Snyder of The Economic Collapse Blog and Barbara Fix, author of Survival: Prepare Before Disaster Strikes, address the whys and the hows of getting prepared for the coming crisis in their new book.