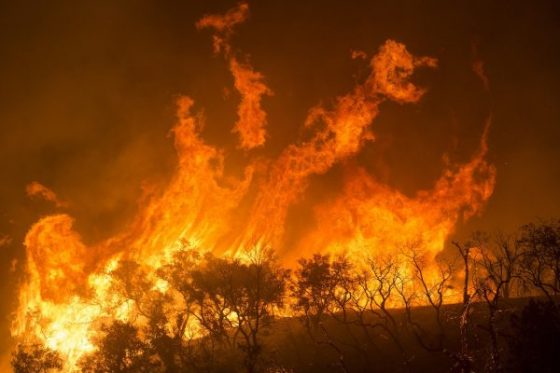 Australia's police have accused 24 people of deliberately setting the bushfires that are still raging. While the fires have touched every state in Australia, New South Wales has been the hardest hit.
The blazes have been burning across Australia for months, scorching homes and destroying entire towns. Nearly 18 million acres of land have been burned — most of it bushland, forests and national parks, which are home to the country's native wildlife, according to a report by CNN.
Nearly half a billion animals have been affected by the fires in NSW alone and millions of them are already potentially dead, according to ecologists at the University of Sydney. Birds, reptiles, and mammals (with the exception of bats), are among those affected. Insects and frogs are not included in that number either.
While climate change (drought coupled with extreme heat conditions) has gotten the brunt of the blame for these fires, dozens of people are directly to blame for the problem instead, officials say. Police have charged at least 24 people for intentionally starting bushfires in the state of New South Wales, according to a statement the New South Wales Police released Monday.
In November, the NSW Rural Fire Service arrested a 19-year-old volunteer member on suspicion of arson, charging him with seven counts of deliberately setting fires over a six-week period.
But the NSW Police Force has taken legal action against more than 180 people for bushfire-related offenses since late last year:
Numerous bush and grass fires have impacted the state, claiming the lives of 18 people and destroying hundreds of millions of animals and livestock, thousands of homes, and more than 4.9 million hectares of land, so far this bushfire season.

Since Friday 8 November 2019, legal action – which ranges from cautions through to criminal charges – has been taken against 183 people – including 40 juveniles – for 205 bushfire-related offenses.

Of note:
24 people have been charged over alleged deliberately-lit bushfires

53 people have had legal actions for allegedly failing to comply with a total fire ban, and
47 people have had legal actions for allegedly discarding a lighted cigarette or match on land.
While the weather and environmental conditions certainly aren't helping, it looks like arsonists have also been taking their toll on the land.