This report was originally published by Tyler Durden at Zero Hedge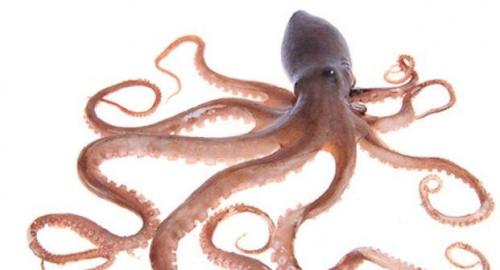 The Army Research Laboratory's next robot weapon isn't a new predator drone or even a robot dog like the infamous prototype developed by Boston Labs.
Instead, it's a "self-aware" robot built from flexible materials inspired by invertebrates like squid, the Army Times reports.
But in addition to its advance machine-learning capabilities, the material used to build the robots is so lightweight and malleable that soldiers will be able to "print" the robots on the battlefield, the control them with controllers that send electric currents through the materials.
In case you weren't already terrified of robots that can jump over walls, fly or crawl, Army researchers are developing your next nightmare – a flexible, soft robot inspired by squid and other invertebrates.

And they want soldiers to be able to use 3D printers to make them on the battlefield.

The U.S. Army Research Laboratory and the University of Minnesota are developing materials that can be 3D printed based on the flexibility and nimbleness of invertebrates such as a squid, according to an ARL release.
Researchers were inspired to design the new type of robot after testing material that would bend in any direction when hit with electricity.
Traditional materials are too rigid and limit certain types of movement that robots might require to get into "confined or restricted spaces," said Ed Habtour, an ARL researcher.

The prototypes that Habtour and fellow ARL researchers developed gave 3D-printed actuators three times the movement as what's been tested before.

The material that they've used in their testing will bend in any direction when hit with electricity.

"In the initial phase of the project, our team began by investigating new methods for emulating the locomotion of invertebrates," said Michael McAlpine, a professor at the University of Minnesota.

That helped researchers learn how to apply the natural movement of invertebrates like squids to produce "high bending motions without skeletal support," McAlpine said.
As scientists continue to study the material, the head researchers say they will be able to build robots that are "dynamic", "self-aware" and able to adjust to battlefield conditions.
Because the material doesn't have to be dried, heated or assembled, it would require little training and could be used for printable robots that soldiers could make and use whenever and wherever they're needed.

"If we can understand these interactions, then we can use those insights to fabricate dynamic structures and flexible robots which are designed to be self-aware, self-sensing and capable of adjusting their morphologies and properties in real time to adapt to a myriad of external and internal conditions," Habtour said.
While the Army is building squid-like robots that can squeeze into confined spaces – whether it's to search for explosives or rescue or treat wounded soldiers – Amazon is working on a "top secret" robotics project of its own: Building what it hopes will be the first domestic robot to break into the mainstream.