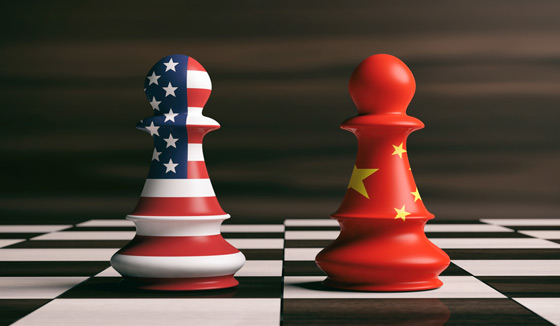 China has decided to come out swinging against president Donald Trump's trade war.  In a recent move, the Communist country has elected to cut tariffs on imports that come from anywhere other than the United States.
This simple yet effective step taken in the combat that has become a trade war show that China is not backing down and will be in it for the long haul.  China's government announced Wednesday that the country would cut import tariffs on a slew of goods to lessen the impact of the trade war with the US. Duties on textiles, construction equipment, and more than 1,500 other goods will drop on November 1, according to the Chinese government. Chinese state media said the move was expected to save consumers in the country 60 billion yuan, about $8.7 billion.
Even Communist China understands tariffs are paid by consumers. Attempting to ease the financial burden on their citizens, China took steps to help while the US continues to punish everyday Americans and push the cost of the trade war off onto their backs.  According to Business Insider, all indications have pointed to a protracted trade war as China canceled talks following President Donald Trump's latest round of tariffs; and the US is already threatening another round of restrictions.
Wednesday's move also shows that Beijing is also trying to tweak economic conditions in the country to weather a drawn-out fight, Edward Alden, a senior fellow at the Council on Foreign Relations, said. "Cutting tariffs makes a lot of sense," Alden said. "If you're worried about strengthening China's position in the supply chain if you cut tariffs — especially on intermediate goods — that helps the competitiveness of companies within China and it helps keep down consumer costs at a time the tariff war is driving them up."
Cutting tariffs on non-US goods was a smart move on China's part, and most economists agree, it'll help ease up the consumer's pain. This will essentially act as a release valve for some of the pressure from the trade war. Businesses and consumers in China won't see as dramatic of an increase in the cost of goods, which decreases public pressure on the government to come to an agreement with the US. Additionally, the cut is likely to increase the pain for US manufacturers as Chinese consumers shift away from more expensive American goods toward cheaper alternatives from other countries, reported Business Insider. 
"In principle, these tariff cuts should apply to all imports, including those from the United States," Scott Kennedy, a Chinese economic expert at the Center for Strategic and International Studies told Business Insider. "But China is still likely to leave in place its retaliatory tariffs, meaning the benefits of these tariff cuts will go to other countries."