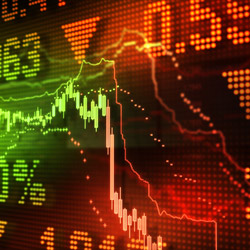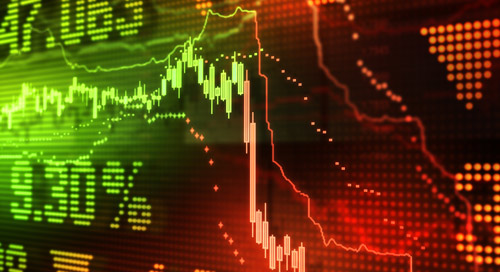 Gregory Mannarino of TradersChoice.net has previously warned that when the global debt bubble bursts it could lead to the deaths of millions upon millions of people on a worldwide scale. By all accounts, we are witnessing an unprecedented economic and financial situation across the globe.
As Mannarino notes in his latest video report, multi-trillion dollar monetary injections into stock markets have given the majority of people the perception of a healthy economy. Yet, central banks find themselves in a predicament for which there is no easy way out. And right now, the Federal Reserve is teetering on "a knife's edge."
With the end game for the Fed rapidly approaching, we could soon see a massive market correction that will leave most people bewildered by its ferocity:
There's a lot of chatter everywhere regarding some type of market crash or major event occurring next month.

…

There are so many metrics that can prove beyond any shadow of a doubt that not only are we not recovering… we are in terminal decline and it's accelerating.

The Federal Reserve… if they do not act next month and simply leave things as they are… and that is simply "emergency monetary policy will be maintained"… that might shake up the markets… If the Federal Reserve says they have to save whatever credibility they have left and try to nudge the short end of the yield curve by raising interest rates by a quarter of a percent… that also is going to rattle markets.

There's always a ripple effect… so even small incremental changes could have huge implications.

…

We've never been here before. This is uncharted territory on a scale that is hard to imagine.

…

These distortions are so dramatic everywhere in this market and there's no price discovery mechanism… there's going to be a moment when all this is going to correct to fair value… it's going to feel like the mother of all collapses… It will eclipse every single market crash we've ever seen… It will eclipse by orders of magnitude when this gets rolling.

We are teetering on that knife's edge right now.
Watch the full report as Greg Mannarino explains why we may soon see a total collapse in stock prices:
Related:
How To Prepare For An Economic Collapse: A Step-By-Step Guide
Analyst: "Millions Upon Millions of People Are Going to Die on a World-Wide Scale When the Debt Bubble Bursts"
Rothschild Warns "Biggest Financial Experiment in History" About to Unleash Consequences Unknown
Survival Expert James Rawles Warns: "There's Going To Be A Massive Run On Firearms… Bigger Than Anything We've Ever Seen Before" If Hillary Win Is Imminent