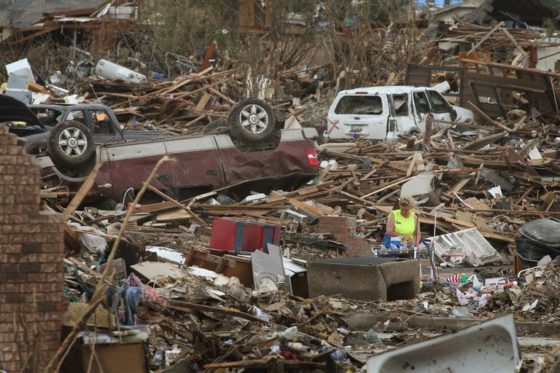 Even though government agencies (and websites such as this one) have warned in the past that Americans should prepare for disasters, the FEMA (Federal Emergency Management Agency) says Americans are still lacking a "culture of preparedness." Brock Long says that even after the destruction of the 2017 hurricane season, many still are not prepared for this year's storm season -which has already begun.
As a culture, Americans tend to live above their means, have a lot of debt, and assume the government will always be there to bail them out. They simply lack the drive to prepare themselves for a disaster and many don't even know when or where to start. According to WKYC3, Long said being ready for a disaster requires more than storing food, water, and supplies. It also means having some money saved for an emergency is just as vital. That one preventive measure, saving a few thousand dollars in an emergency fund, can have a major impact and possibly mean the difference between life and death.
Financial saving has been difficult for most Americans, as they continue to pile on more debt to buy more things that are far from necessary. But with the hurricane approaching and damage already being done during the 2018 hurricane season, Americans should consider preparing themselves.
A simple, yet inexpensive way to prepare, is to put together an emergency kit. This is the first recommendation of the Red Cross, which lists some of the top essentials as water (a gallon per person per day for a minimum of three days), non-perishable food (also at least three days' worth), medications and medical supplies, flashlights, extra batteries, a first-aid kit and a portable radio. One should as consider having personal documents, cell phones with chargers, a can opener and at least one change of clothes ready to toss in the emergency kit. These necessities can also easily all be assembled well before a hurricane hits.
You should also make sure your car is in working order and with a full tank of gas, the cell phones remain charged and the drug prescriptions have been filled just in case evacuation becomes necessary. Keep important documents in a safe, accessible place, with copies of files loaded into a flash drive or into password-protected storage. Consider taking cellphone photos of key documents so you won't have to worry if they get destroyed.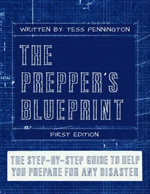 Long says most citizens are ill-informed about preparedness in general. More recently, Long has discussed the need to engage in conversations at home and at work so that individuals and the businesses they operate have plans for continuity of operations during a disaster. These statements hint at our need for a new approach to our national disaster framework, one with more self-reliance.  
An easy step anyone can begin to implement today is to become more aware of where their money is spent, so savings for any disaster, which may seem minimal at first, can begin.  Without extra money, all other preparedness becomes difficult.  Just take the first step, and the rest will slowly become easier.
If you struggle knowing where or when to begin prepping for disasters, consider reading a book titled The Prepper's Blueprint.  It offers detailed guides and easy to follow instructions for even the most beginner of preppers. The step-by-step disaster guide offers expert advice on how to deal with a variety of different disaster scenarios, which will help Americans develop a "culture of preparedness" that is so desperately needed.