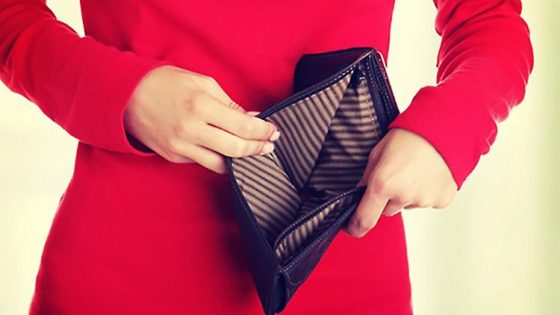 As early as December, president Donald Trump's threats to impose tariffs on every single import from China could take root. Tariffs are painful for everyone, but if the Trump administration gets their way, it's about to get a lot harder to make ends meet for many in the United States.
As the economic shock of the trade war hits in the U.S. and Asia, the real toll has yet to be felt by many. But it won't be long before those actually footing the bill for this trade war (the American consumer) will see their bank accounts take a hit. Factory activity and export orders were seen weakening across Asia last month, but analysts warned the worst was yet to come.
The possibility of even more interest rate hikes spooked markets too. "You have a tightening of monetary conditions around the world, a slowdown in Chinese demand, and financial market turmoil that affects sentiment and investment decisions," said Aidan Yao, senior Asia EM economist at AXA Investment Managers. According to Reuters,  Yao said many orders from abroad are still frontloaded in anticipation of yet more tariffs and the impact is still mostly indirect, through the business confidence channel. "The real economic shock is yet to come," he said.
But as we inch toward the first of the year, Americans will be forced to fork over even more cash to cover the political whims of the ruling class. Absent a deal between Trump and Chinese leader Xi Jinping, who are expected to attend a G20 summit this month in Buenos Aires, the recently introduced 10 percent tariffs on $200 billion of Chinese goods will be raised to 25 percent. Additionally, the Trump administration may place other tariffs on the remaining $250 billion-or-so of Chinese products which escaped the initial rounds.
"As everyone anticipates a further tariff hike…there is still a lot of front-loading going on. After January 1, we expect many trade and economic activities to tumble," said Kevin Lai, senior economist at Daiwa Capital Markets.