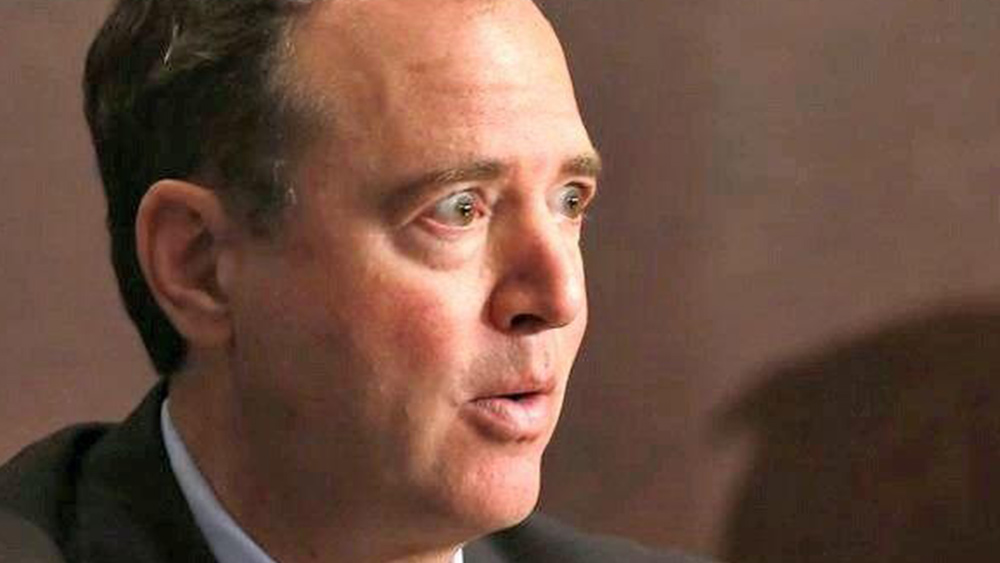 The infamous Russiangate monger and Democrat Adam Schiff says that President Donald Trump's legal team is relying on "crazy conspiracy theories" as a part of his impeachment defense. Schiff is the lead House impeachment manager and made it clear he doesn't like Trump having a mind of his own on Sunday.
"What do they do? They go and double down on that same crazy conspiracy theory that Ukraine hacked the DNC server," Mr. Schiff, California Democrat, said on NBC's "Meet the Press," according to The Washington Times. 
https://www.shtfplan.com/headline-news/adam-schiff-stopped-impeachment-witness-from-answering-gop-questions_10302019
"It's astonishing … on the first day of the president's defense to say the president should disbelieve his own intelligence agencies, [he has] every right to believe Vladimir Putin — I wouldn't want to be making that argument," he said.
Jay Sekulow, who is part of the president's legal defense team, had suggested that Ukraine could have interfered in the 2016 U.S. presidential election. Democrats have countered that by pointing to comments from FBI Director Christopher Wray, who has said they don't have information that indicates Ukraine interfered. –The Washington Times
Schiff also said the president has the right to call "relevant" witnesses, just as the Democrats do, but suggested Hunter Biden would not fit that description.
Schumer Insists On Senate Impeachment Witnesses – Just Not Hunter Biden
Joe Biden Says Hunter "Did Nothing Wrong" While Sitting On Board Of Ukrainian Gas Company
When asked if calling Hunter Biden as a witness is something Schiff is afraid of, he replied that it was not. "I'm not afraid of anything. The question is should the trial be used as a vehicle to smear his opponent?" he said. "Hunter Biden can't tell us anything about the withholding of military funding."
Hunter Biden is the center of this entire impeachment debacle, yet somehow, democrats don't think his corruption is what started the conversation between Trump and the Ukranian president in the first place.  Rational Americans are failing to see how he hasn't been a part of this dog and pony show already.