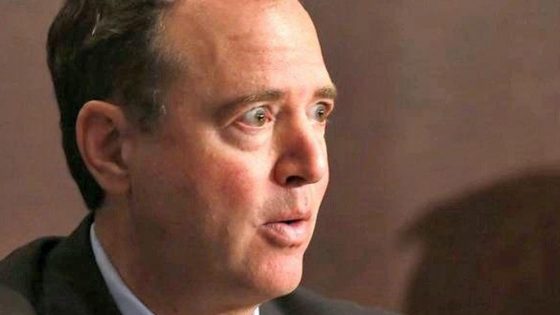 Democrat and impeachment manager Adam Schiff presented a completely fabricated and imaginary scenario in order to attempt to persuade politicians to impeach his nemesis, Donald Trump. According to Schiff, Trump could offer Alaska to Russia in exchange for their support during the 2020 election.
Schiff said Trump would end up being an all-powerful dictator ruling from Mar-a-Lago, letting his son-in-law run America, and trading Alaska to Russia. Schiff's high fantasy came during the closing arguments of the Senate impeachment trial on Monday, after a series of procedural votes on Friday made it clear that Trump will not actually be convicted on charges brought on by the House of Representatives.
The president's lawyers argued that Trump could not be impeached since he committed no criminal act in his talks with the president of Ukraine. Schiff shot back by saying "abuse of power" is impeachable and warning about all kinds of dangers America could face if Trump is not impeached, according to a report by RT. But Schiff's rantings came off as more laughable than anything else.  How anyone can take that guy seriously is beyond comprehension.
"If [abuse of power] were not impeachable then a whole range of unacceptable conduct in a president would be beyond reach," argued Schiff. Trump "could offer Alaska to the Russians in exchange for support in the next election," or retire to Mar-a-Lago and let Kushner "run the country" and decide when to go to war, he added.
CA congressman @AdamSchiff paints doomsday scenario if #Trump is not impeached

MORE: https://t.co/mZl337u1N2 pic.twitter.com/lh6oL9WSVk

— RT (@RT_com) February 4, 2020
"Because those things are not necessarily criminal, this argument would allow that he could not be impeached for such abuses of power," Schiff argued.
Adam Schiff:

If Trump isn't removed he "could offer Alaska to the Russians in exchange for support in the next election or decide to move to Mar-a-Lago permanently and leave Jared Kushner to run the country, delegating to him the decision whether they go to war." pic.twitter.com/VBzkonqpmH

— Daily Caller (@DailyCaller) February 3, 2020
Americans have largely seen through the facade too:
Adam Schiff making up fake scenarios again. Giving Alaska to the Russians or making Jared Kushner de facto president.

You know when you make up fake phone calls and fake scenarios?

WHEN YOU HAVE NO CASE.

— Carmine Sabia (@CarmineSabia) February 3, 2020
Schiff had previously read a fake transcript of a phone call between Trump and Ukrainian President Volodymyr Zelensky, which he later defended as "parody."
Impeachment Insanity: Democrat Asks Lawmakers To IMAGINE Girl Tied Up in Trump's Basement
Trump's attorney, Alan Dershowitz says that these fantasy scenarios are being spun for the mainstream media, a lapdog of the government.  The notion that Trump would hand Alaska over to Russia  (from which the US purchased the territory in 1867) seems to have come from a brief submitted by the House managers last month, arguing that Dershowitz had noted that such conduct would not be impeachable in his 2018 book, The Case Against Impeaching Trump
.
Watch my answer that the media mischaracterizes as saying a president can do anything illegal as long as he is motivated by a desire to be re-elected. I don't say that and Schiff doesn't say I said it—until the media deliberately distorted my answer. Then he joins the distortion.

— Alan Dershowitz (@AlanDersh) February 2, 2020
In The Deep State: How an Army of Bureaucrats Protected Barack Obama and Is Working to Destroy the Trump Agenda, former Congressman and current Fox News contributor Jason Chaffetz explains how we ended up with a federal government that actively works to defend the Democratic party and undermine Trump.

The liberal media frequently declares the Obama years were free of scandal. They pretend this is true because every office in the Executive Branch worked to slow the information about Hillary's e-mails, the cover-up of Benghazi, the IRS, and so much more. Yet these same tight-lipped lifers leaked like a sieve once President Trump was sworn in, making it sound like everything he does is the new Watergate.

In Deep State, Jason Chaffetz explains how the federal government has grown into a branch of the Democratic Party of the past decade or more. The former chairman of the House Oversight committee explains what really happened during the Obama administration, and how we can start to undo the damage caused by this army of liberal sycophants, and build a better future.

This article contains affiliate links.