This article was originally published by Michael Snyder at The Economic Collapse Blog.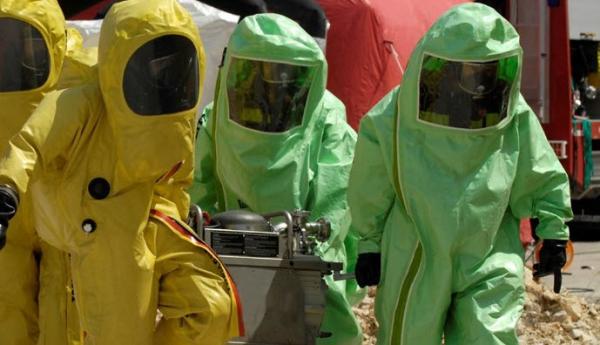 The outbreak of a mysterious new disease in India is creating quite a stir because so far medical authorities have not been able to identify what is causing it.  Hundreds of very sick people in the city of Eluru have been brought to the hospital, and at least one victim has already died.
Unlike COVID-19, this illness seems to be hitting children particularly hard.  Some of them "started vomiting after complaining of burning eyes", and quite a few victims have been gripped by seizures and have been "frothing at the mouth".  Whatever this is, it seems pretty serious.
But before I go any further, I want to make it very clear that I believe that it is very important that we don't jump to any conclusions.
Very few disease outbreaks end up developing into global pandemics.  In November, a mystery disease that caused very ugly sores on the skin was reported in Senegal, and we were being told that more than 700 fishermen had been affected.  But since that time that outbreak appears to have fizzled out.  I have been searching for an official explanation for what happened to those fishermen, but so far I have not been able to find one.
This new outbreak in India could also fizzle out very rapidly.  We just don't know.  But whenever a new disease comes along that the medical establishment cannot identify, it is worth watching.  I believe that we have entered a period of time when global pestilences will become a lot more common, and so any story like this will immediately grab my attention.
Initially, we were told that approximately 300 people had been affected by this new mystery disease.  The following comes from CNN…
An unidentified illness has hospitalized more than 300 people in southeastern India, including one who has died, according to local officials investigating the cases.

Patients in the city of Eluru, in the state of Andhra Pradesh, reported a range of symptoms including seizures, loss of consciousness and some nausea over the weekend, said Dolla Joshi Roy, the district surveillance officer of Eluru's West Godavari District.
Subsequently, the number of victims that required hospitalization was increased to 450…
Officials in India are working to identify an illness that has hospitalized 450 people with symptoms ranging from nausea and anxiety to loss of consciousness.

At least one person, a 45-year-old man, has died because of the illness in Eluru, a town in the southern Indian state of Andhra Pradesh, the Press Institute of India reported.
Once someone is affected by this mystery illness, things seem to progress rather rapidly.  As I noted above, a number of the victims said their eyes felt like they were "burning" before they began vomiting…
"The people who fell sick, especially the children, suddenly started vomiting after complaining of burning eyes," a medical officer at Eluru Government Hospital told The Indian Express. "Some of them fainted or suffered bouts of seizures. Some were in critical condition when they were brought in on Saturday, but now all of them are safe."

Other symptoms include anxiety, nausea, and loss of consciousness, according to AP News. So far, one 45-year-old man was admitted to the Government General Hospital in Eluru with seizures and narcolepsy and has since died on Sunday evening, the only reported death related to the illness.
In addition, there are reports that some of the victims were "frothing at their mouths"…
The affected persons were developing fits and frothing at their mouths and collapsing. A 70-year-old woman collapsed while cooking while a 12-year-old girl developed fits during a visit to a temple.
The good news is that so far there has only been one death and a lot of the victims have improved so much that they have already been released from the hospital.
But the bad news is that authorities have been completely unable to determine what is causing this disease.
Since India is having such a problem with COVID, all of the patients were immediately tested for the virus and all of the tests came back negative.
So this new mystery disease does not appear to be related to the COVID pandemic at all.
Water pollution was also suspected as a potential cause, but so far all of the water samples that have been tested haven't revealed anything out of the ordinary…
"We ruled out water contamination or air pollution as the cause after officials visited the areas where people fell sick. Water samples were sent for testing and no contamination was found. Blood samples of the patients have been sent to labs. No viral infection has been detected," Srinivas told The Indian Express. "It is some mystery illness and only lab analysis will reveal what it is."
Hopefully, there is some sort of really simple explanation and we won't even be talking about this a week from now.

Having said that, we should definitely be on the alert for more disease outbreaks around the globe.  There have been killer pandemics all throughout human history, and scientists assure us that there will be more killer pandemics in our future.

In our time, the threat of pandemics is greater than ever, because on top of the threat of naturally occurring pandemics we also are facing the threat of man-made pandemics.

Thanks to our advanced technology, it has become so incredibly easy to tinker around with extremely deadly bugs, and a great plague could literally be released at any moment anywhere in the world.

My hope is that the outbreak of this new mystery disease in India does not develop into something larger, and so far it does not fit the profile of the sort of future pandemic that I warned about in my new book.

But that does not necessarily mean that we can relax.

Nobody saw the Black Death coming in the Middle Ages, but it ultimately wiped out approximately 25 million people.

Nobody saw the Spanish Flu pandemic coming either, and that killed at least 50 million people.

It is just a matter of time before the next great killer pandemic comes along, and we may be closer to that day than most people would dare to imagine.

***Michael's new book entitled "Lost Prophecies Of The Future Of America" is now available in paperback and for the Kindle on Amazon.***

About the Author: My name is Michael Snyder and my brand new book entitled "Lost Prophecies Of The Future Of America" is now available on Amazon.com.  In addition to my new book, I have written four others that are available on Amazon.com including The Beginning Of The End, Get Prepared Now, and Living A Life That Really Matters. (#CommissionsEarned)  By purchasing the books you help to support the work that my wife and I are doing, and by giving it to others you help to multiply the impact that we are having on people all over the globe.  I have published thousands of articles on The Economic Collapse Blog, End Of The American Dream, and The Most Important News, and the articles that I publish on those sites are republished on dozens of other prominent websites all over the globe.  I always freely and happily allow others to republish my articles on their own websites, but I also ask that they include this "About the Author" section with each article.  The material contained in this article is for general information purposes only, and readers should consult licensed professionals before making any legal, business, financial, or health decisions.  I encourage you to follow me on social media on Facebook, Twitter, and Parler, and anyway that you can share these articles with others is a great help.  During these very challenging times, people will need hope more than ever before, and it is our goal to share the gospel of Jesus Christ with as many people as we possibly can.

[DISPLAY_ULTIMATE_SOCIAL_ICONS]