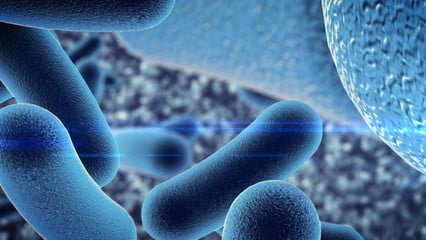 A mysterious E. coli outbreak has spread to 5 states and sickened 96 people. On Tuesday, the United States Centers for Disease Control and Prevention said the outbreak is continuing to spread and get worse.
Escherichia coli (abbreviated as E. coli) are bacteria which can found in the environment, foods, and intestines of both people and animals.  The types of E. coli that can cause illnesses and death are often spread through contaminated water or food, or through contact with animals or people. Children younger than 5 years and adults aged 65 and older are more likely than others to develop serious illness, however, almost anyone can be susceptible to the infection.
The CDC says that the total number of people infected with the recent E. coli outbreak is now 96, which is 24 more than the agency initially reported on Friday, according to a report by CNN. 11 of those sickened have been hospitalized with severe symptoms of the bacterial infection.  The patients who have contracted the illness range in age from 1 to 81 years old. With the rates of superbugs and drug-resistant bacteria climbing, reports like this are increasingly alarming.
Symptoms of E. coli, which usually begin about three or four days after consuming the bacteria, can include watery or bloody diarrhea, fever, abdominal cramps, nausea, and vomiting.  The infection can be life-threatening, and the CDC has stated that this is likely not the end, as more reports of the illness could still come in.
Federal health officials have not identified a food item, grocery store, or restaurant chain as the source of these infections, however, the patients are clustered in 5 states, which include Georgia (17 patients), Kentucky (46), Ohio (5), Tennessee (26) and Virginia (2).
Several U.S. government agencies and health departments are investigating the outbreak. Currently, media reports are claiming that experts are hunting the source of the mysterious outbreak, so no links have yet been made.
According to CDC estimates,  E. Coli causes 265,000 illness, 3,600 hospitalizations, and 30 deaths in the United States each year. There are a few things we can do to stay healthy and prevent E. coli cross-contamination. Cook all meats fully in order to kill the bacteria.  Wash your hands and utensils in hot soapy water. You will also want to wash your vegetables and fruits well, as E. coli is often found on produce.