This article has been contributed by Eric Peters. Visit his political blog and commentary for more views, analysis and updates.
It's getting close to October – to Halloween – and Cadbury has released a new, Halloween-themed Creme Egg. It's like the ones they sell around Easter – only the gooey insides are green instead of yellow. Forgive me. I likethese chocolate eggs – no matter the color of the insides – and can't resist grabbing a handful when I see the display box at the supermarket. But I noticed that more fit in my hand now than used to. The Cadbury Creme Egg went from being about the same size as a normal chicken egg – to the size of a robin's egg. It's about a third smaller now – but the price remains the same.
Watch this video; see for yourself:
Similarly chocolate bars – which have been downsized, too. They are about a third smaller in terms of overall dimensions – and also, thinner. Have you noticed? (Here's a recent news story about that.)
Of course, the price of chocolate bars hasn't gone down, either. You pay more for the same – which means, you pay more for less – and they hope you're too dumb to notice. Or, perhaps, they are counting on the psychological angle; that it is preferable to see "price stability" – even to the extent of willfully ignoring that you're getting less and less of whatever the item is and paying the same (or, in some cases, more).
I take OsteoBiFlex – a supplement that's supposed to help keep your joints limber. Just bought a bottle – the same size bottle. But inside the opaque, deep blue bottle – half empty! Not even cotton to fill the air gap.
I admit it's clever. Much less clumsy, at any rate, than simply jacking up the price. Corporate America is nothing if not clever. Lawyers are often disparaged as shysters, but Corporate America is the true master of the art of shysterism. They get us to refer to their ads as "sponsored content." They advise that we'll "learn more" (really? Gosh! It's like a free college course…) if we click on said "sponsored content."
They can – and do – sell us anything.
The latest being inflation.
People ought to be seriously uneasy about the unmistakable intrusion of its reality into their American Idolized, Fuuuuuuhhhhtttball venerating lives.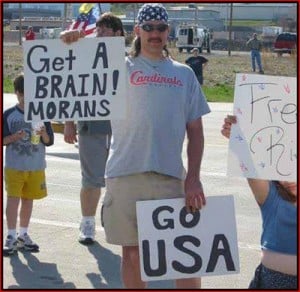 The federal government can fudge – can outright lie – about the various indicators of economic health. Can shift perceptionsof reality. But reality can't be dismissed so easily. If it takes more dollars to purchase cocoa or sugar then the price of a Creme Egg or chocolate bar has to increase commensurately in order to maintain the same equilibrium between the cost to make the item and the profit it earns. When the economy is flooded with funny money – "quantitative easing," another euphemism whose sole purpose is to obfuscate reality – the value of a given thing remains the same but its apparent costincreases. It takes more sheaves of funny money to buy the same item. This is inflation.
And, because the average person cannot magically increase the amount of paper currency he carries (only the "Federal" Reserve can legally counterfeit) he is systematically impoverished.
The powers that be are trying to keep a lid on a pressure cooker that's on the verge of blowing its top. Since 2008, the economy of the United State (singular, in the interests of honest language) has been injected with "liquidity" – that is, with historically unparalleled sheaves of manufactured money, in a desperate financial Hail Mary attempt to forestall the inevitable, a correction of just as unparalleled historic awfulness.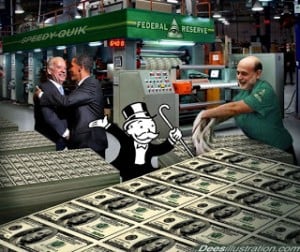 They claim inflation is "under control" – only about 2-3 percent annually (see here). If so, then why does our Fed Funny Money (which we're forced to use; a point that must be made in deference, once again, to honest language) buy ever diminishing quantities of almost everything? The fact that the price of these items hasn't gone up by double digits doesn't change the underlying fact that the size/quantity of what you get has gone down by double digits, or almost.
More money – for less stuff.
If it were just Creme Eggs – or chocolate bars – one might shrug it off as a localized aberration. Something to do with volatility in a given market. Or, perhaps some sort of price-fixing flim-flam within a given industry. But it's happening across the board – as anyone who shops for basic staples, food and so on, already knows. The bag of groceries that cost $50 five years ago now costs $70 – and there's less in the bag, too. Gas costs twice what it did just five years ago. We've just gotten used to $3.40 as the New Normal.
It's a canary in the coal mine, folks.
How much smaller can a Creme Egg get?
---
Eric Peters is an automotive columnist and author who has written for the Detroit News and Free Press, Investors Business Daily, The American Spectator, National Review, The Chicago Tribune and Wall Street Journal. His books include Road Hogs (2011) and  Automotive Atrocities (2004). His next book, "The Politics of Driving," is scheduled for release soon. Visit his web site at Eric Peters Autos. You can visit Eric's donate page here.