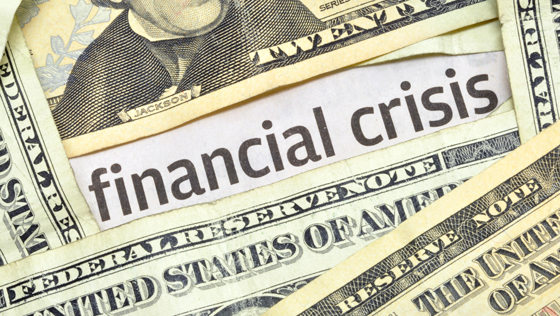 Most Americans are admitting that their financial situation has not improved since the election of president Donald Trump in 2016. According to a survey released only a few weeks before the midterm elections, 62% claim they are not better off under Trump.
Despite an allegedly strengthening economy and a 3.7 percent unemployment rate, the lowest in nearly 50 years, the traditional indicators of economic health aren't providing the real picture of how individual Americans are feeling, said Mark Hamrick, a senior economic analyst at Bankrate, the financial services company that conducted the survey.
According to NBC, the lowest earners may be feeling the brunt the most. Of those making less than $30,000 per year, 78 percent said their financial situation has not improved, while 27 percent said their finances have worsened since the last election. "The rising tide has certainly not lifted all boats," Hamrick said. "There is the risk that individuals see those headlines [about personal income tax cuts] and say, 'Wait a minute, that isn't my experience.'"
Meanwhile, 54 percent of people earning more than $75,000 per year said they are feeling better about their finances, with 26 percent even saying they had improved in the past two years, according to the survey.
*Note the way this was written by NBC: they want you to know Americans financial situations "have not improved" meaning they have stayed the same. However, according to the survey, only 17% say their financial situation has gotten worse, while 45% say overall, their financial situation remained the same. Overall, 38 % say they are better off.
What is important, is that Americans are at an economic standstill. They are not doing better than they were, but they aren't doing worse.  "Wages are taking a slight uptick, but people, in general, are not seeing huge bumps in their salaries or wages that would make them say, 'Oh wow, things are really getting good," says Margaret Simms, an economist and non-resident fellow at the Urban Institute. "People may feel more secure and not worried about losing ground, but they feel they have not gained a lot of ground," Simms says.
Average weekly earnings rose by $53 (6 percent) from September 2016, reaching $940 in September, according to data from the U.S. Bureau of Labor Statistics.