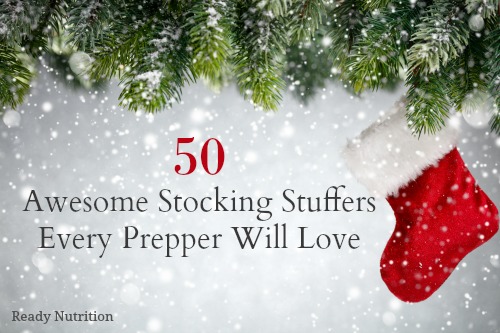 Sometimes the best gifts are the ones hanging in the stocking on Christmas morning. Adding a few stocking stuffers that are preparedness centered is a great way to help the family get more prepared.
While there are a lot of prepper-inspired products out there, this modest list of products are the ones that really caught my prepper eye. These tiny treasures have the gift of practicality and deserve a place on your preparedness shelves.
50 Awesome Stocking Stuffers Every Prepper Will Love
Also See: The Ultimate Christmas Shopping Guide For Preppers
---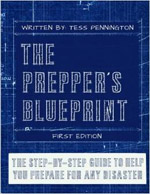 Tess Pennington is the author of The Prepper's Blueprint, a comprehensive guide that uses real-life scenarios to help you prepare for any disaster. Because a crisis rarely stops with a triggering event the aftermath can spiral, having the capacity to cripple our normal ways of life. The well-rounded, multi-layered approach outlined in the Blueprint helps you make sense of a wide array of preparedness concepts through easily digestible action items and supply lists.
Tess is also the author of the highly rated Prepper's Cookbook, which helps you to create a plan for stocking, organizing and maintaining a proper emergency food supply and includes over 300 recipes for nutritious, delicious, life-saving meals. 
Visit her web site at ReadyNutrition.com for an extensive compilation of free information on preparedness, homesteading, and healthy living.