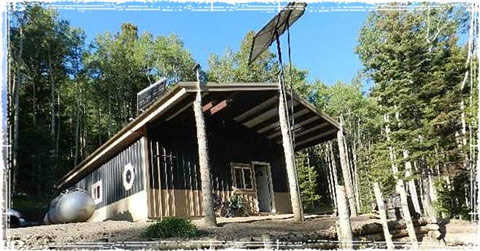 Have you ever wanted to go off the grid? Are you wondering if it's the right thing to do for you and your family? Many ponder this idea and the implications, so if you're one of those, here are three things you should take into consideration before making your decision.
Make Sure You Can Meet Your Needs FIRST, Then Evaluate Costs
Before going off the grid, you will need to make sure you can meet your energy needs with alternative sources. If you cannot meet your needs, make sure you cut down on your energy usage so that it will be possible to make the switch to off-grid living. This will also help you make the right decision about which system could be the best choice for your situation.
You will also want to take the cost of these new systems into account. For the most part, the costs will come down to what you've decided your energy needs are. Most people can go off the grid for under $20,000 and most homesteads can get away with spending a lot less than that, but that's still a large chunk of money for the average American. Consider your budget and save up before purchasing your system to avoid debt and interest payments.
You could even try a DIY wind turbine. You can make one for around $32 and it may give you an idea of whether this is the right lifestyle decision.
Understand Your Systems and Know Their Weaknesses
Every system has a potential pitfall when you attempt to go off the grid.  Some of these will include the unexpected maintenance costs and the need for backup energy systems in case your primary system fails. Knowing how to operate and maintain these systems will be vital if you want to take yourself off the grid. Take the time to research and learn everything you can before making the switch so you're comfortable with the decision about the system you've chosen and how to maintain it. Each system has advantages and disadvantages and you'll need to understand them before making a choice.
You should also keep your energy sources diverse.  Diversification all but ensures you'll have enough energy for your needs.  For example, don't rely solely on solar power especially if you live in a place with limited sunny days.  Try using both solar and wind, and maybe add in a backup generator, just in case.
Know Your State's Laws
Some states have made it illegal to go off the grid.  California, for example, requires single-family homes to be connected to the power grid. Those who would like to take their homestead off the electric grid in Pennsylvania are required to contact their local government for an ordinance, pay some fees, and obtain licensing for them to operate within the law. In contrast, going off the grid in Hawaii is not only legal but often encouraged due to the limitations of the existing grid system.
It is important to consider your location, as some states may not even allow you to live off the grid. Perhaps you could consider a move if you live in California and going off the grid is important.
If you have decided to go off the grid, congratulations! It's a big decision, but one that will come with freedom and sustainability.
Happy Homesteading!

Helpful hint: you could try a wind turbine kit from Amazon. While there are several options, choosing the right one for your budget and energy needs might be possible. Amazon also offers highly rated solar kits as well if you have decided solar power is right for you!