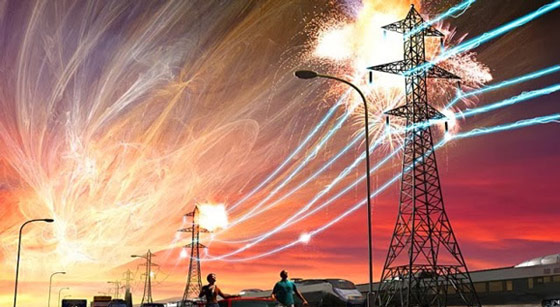 A power grid failure in New York state, which was was sparked by a blistering heatwave has left 20,000 Americans without power. Brooklyn was hit the hardest as scorching heat slammed the city's power grid Sunday evening, putting more than 50,000 Con Ed customers in the dark, the company said.
As heat stressed the grid, Con Ed tried to keep the blackout from spreading by deliberately cutting power to 33,000 customers in Brooklyn, mostly in Canarsie, Flatlands, Mill Basin and Bergen Beach. "The reason we did that was to prevent any further outages and also to protect the integrity of the energy system in that area," said Con Ed spokesman Sidney Alvarez, according to The New York Daily News. 
These Off-Grid Summer Strategies Could Save Your Food Supply and Keep You Safe
Power was still out to 40,674 customers at 1:09 a.m. Monday, mostly in Brooklyn and Queens. Exactly how many people were affected was unclear. One Con Ed customer might be a single-family home or a large apartment building. Mayor de Blasio monitored the situation from Gracie Mansion, said a spokeswoman. We suspect De Blasio didn't lose power to his air-conditioned mansion, however…
Latest from Con Ed for the 30K customers without power in Flatlands, Canarsie, Mill Basin and Bergen Beach: Con Ed will start bringing customers back 500 at a time around midnight.

— Mayor Eric Adams (@NYCMayor) July 22, 2019
According to the CDC (Center for Disease Control and Prevention), 31 percent of the 2,000 U.S. residents who died from weather-related incidents were due to excessive heat, heatstroke, sunstroke, or all. This is why it's important to keep yourself and your family cool if you lose power on a hot day.
To stay cool without power, try a solar-powered air cooler. You can pick up a decent one for under $175.  In the event of a grid failure when the temperatures are soaring to the mid-'90s or higher, having one around will sure feel like a lifesaver! You will also want to stay hydrated and wear thin, loose fitted clothing. If it's daytime, make sure to close the blinds, shades, or curtains in your home. Avoid direct sunlight coming in through the windows of your home as much as possible. Also, be sure to open all windows in the home at night.
Another suggestion is to build your own cooler.  This is a great DIY project to do BEFORE a heatwave knocks out the power grid and it can be set up to run on solar power.
The current blackouts come eight days after Broadway and Times Square went eerily dark along with a long swath of the West Side. Hopefully, power will return to overheated Americans soon!