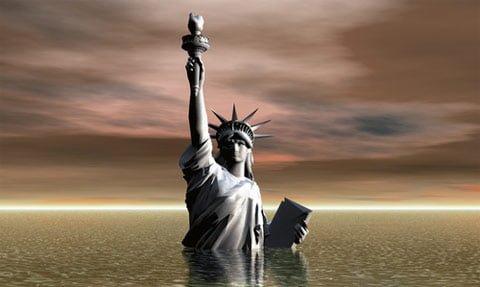 This article was written by SGT and was first published at SGTreport.com.
Editor's Comment: Most anyone who follows the economic news already knows that the signs of collapse are all over the wall, but what numbers and statistics on paper can't convey is the pain that ordinary people are going to feel as a result of the financial decisions being made by central banks, and the actions being taken by indifferent Wall Street players.
The consequences of the 2008 economic collapse have been bad enough, though for the most part they have been subtle and hidden from view. However, the next round may well be bad enough that no one can turn away from the suffering and displacement that more economic chaos will bring. It is obvious enough who has sown the next wave, and even more plain to see who will be paying the price.
2016 Will Be Economically Devastating For Millions of Americans
by SGT Report
As Andy Hoffman from Miles Franklin recently noted there isn't enough time in a day to cover the runaway train, snowballing avalanche, out-of-control pandemic that is the "terminal phase" of history's largest, most destructive fiat Ponzi scheme. But we'll try in this 2015 recap as 2016 comes barreling at us like a freight train Andy says, it will be an economically devastating year for millions of Americans.